Open Innovation
Many companies, sporting organisations and clubs have intensified their search for new ideas. This includes looking both inside their organisations as well as sourcing from outside. However, many ideas, both internal as well as externally-sourced, have fallen victim to established processes within existing organisations. Existing management processes, brand value, purchasing and human resources policies can create conflict when established organisations turn to founders in their quest for ideas. This is where a facilitated process, like the ASTN open innovation pathway can help.
Come and join us for the upcoming live-online event.
Sorry - Registrations now closed
ASTN Open Innovation Masterclass 2022
Thursday 28 April - 7pm-10pm (New York)
Thursday 28 April - 4pm-7pm (San Francisco)
Friday 29 April - 7am-10am (Singapore/Hong Kong)
Friday 29 April - 9am-12noon (Melbourne/Sydney/Brisbane)
You will be able to learn from the 'father of open innovation' Henry Chesbrough, hear about case studies and other examples across sports.
Planned Agenda
Welcome and ASTN Industry Update
Latest Open Innovation Results: Henry Chesbrough
Panel Discussion: Why are established organisations turning to Open Innovation and what do they have to consider?
ASTN Open Innovation Pathway Program: Martin Schlegel, ASTN Director
Fireside Chat: Launching a sportstech solution from within an established organisation: An intrapreneur shares some insights
Going Beyond the Hype and Getting Down to Business
Linking startups and large corporations seems to offer the best of both worlds: Combining ideas and an innovative problem-solution approach with an abundance of resources and access to markets and customers. In a world where most of the knowledge exists outside the walls of any given firm, bringing in ideas promises gaining access to the potential next big thing for corporates. Conversely, many startups fail due to a lack of paying customers and therefore could benefit from the existing channels of the large corporate. However, more often startups are wary of the big corporate stealing their idea and IP, whereas corporate processes, like brand protection, budget considerations and sales execution of core business can kill the new quickly.
About Henry Chesbrough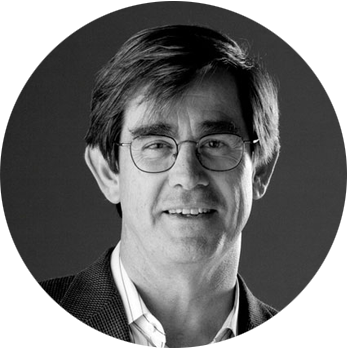 Henry Chesbrough is Faculty Director of the Garwood Center for Corporate Innovation within the Institute of Business Innovation at the Haas School of Business at UC Berkeley. His research focuses on managing technology and innovation. He is known as the father of open innovation, due to his book, Open Innovation (Harvard Business School Press, 2003). This book was named a Best Business Book by Strategy & Business magazine, and the best book on innovation on NP's All Things Considered. Scientific American magazine named him one of the top 50 technology and business leaders in recognition of his research on industrial innovation. Prior to embarking on an academic career, he spent ten years in various product planning and strategic marketing positions in Silicon Valley companies. He worked for seven of those years at Quantum Corporation, a leading hard disk drive manufacturer and a Fortune 500 company. Previously, he worked at Bain and Company.