ASTN and Cremorne Digital Hub Masterclass Webinar with Henry Chesbrough
Date: Wednesday 29 November 2023
Time: 11am to 2pm (AEDT) - (Singapore 8am to 11am / New York 28 Nov - 7pm to 11pm / San Francisco 28 Nov - 4pm to 7pm).
Venue: The live webinar will be hosted by the ASTN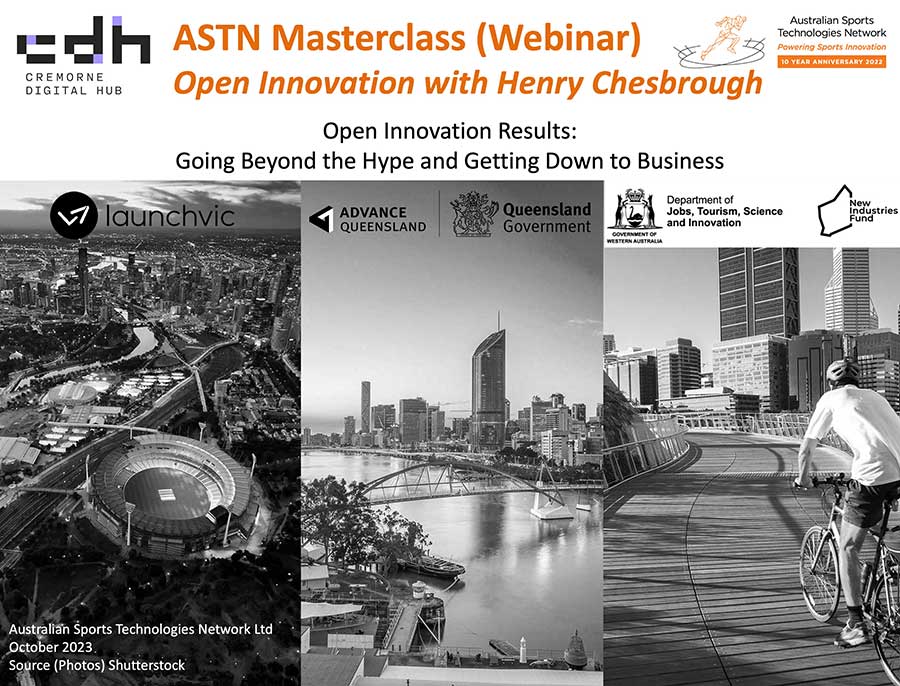 Event Co-Sponsor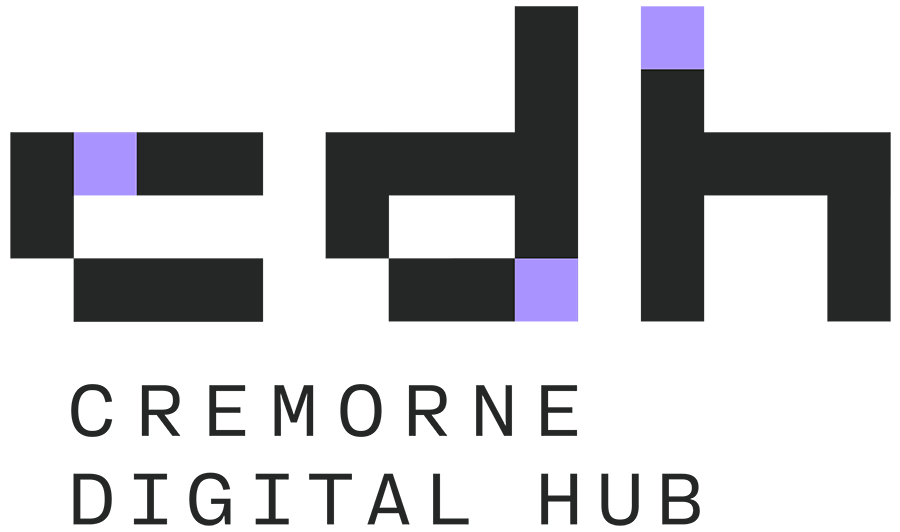 Program Delivery
The Masterclass is made possible and being delivered under various funding programs by the Victorian Government, LaunchVic, the Queensland Government and Western Australian Government.
Agenda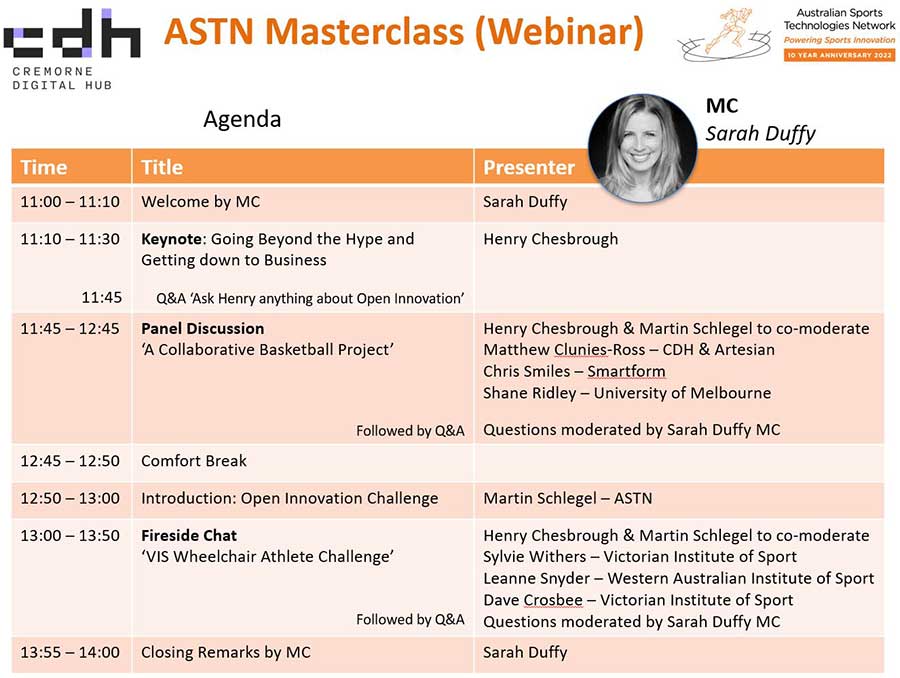 KEYNOTE
Open Innovation Results: Going Beyond the Hype and Getting Down to Business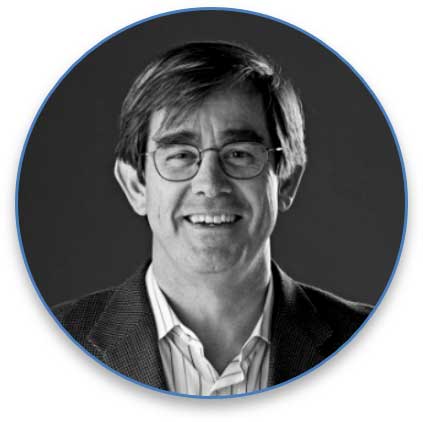 Henry Chesbrough
Henry Chesbrough is Faculty Director of the Garwood Center for Corporate Innovation within the Institute of Business Innovation at the Haas School of Business at UC Berkeley. His research focuses on managing technology and innovation. He is known as "the father of open innovation", due to his book, Open Innovation (Harvard Business School Press, 2003). This book was named a "Best Business Book" by Strategy & Business magazine, and the best book on innovation on NPR's All Things Considered. Scientific American magazine named Henry one of the top 50 technology and business leaders in recognition of his research on industrial innovation.
PANEL DISCUSSION
A Collaborative Basketball Project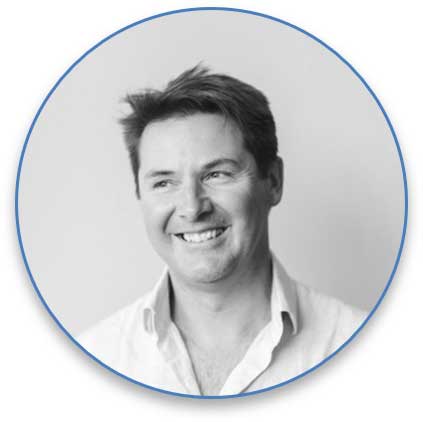 Matthew Clunies-Ross
CDH & Artesian
Matthew co-founded Artesian in 2004 and is the Chief Investment Officer. As well as being responsible for the firm's global fixed income business, Matthew also sits on the investment committee of several Artesian VC Funds. With Matthew's experience across both asset classes, it enables him to provide oversight into the operations of the global funds management business. Prior to Artesian, Matthew worked in investment banking at Macquarie Bank, HSBC and ANZ. He has a Bachelor of Economics from Monash University and a Graduate Diploma Financial Planning from Deakin University.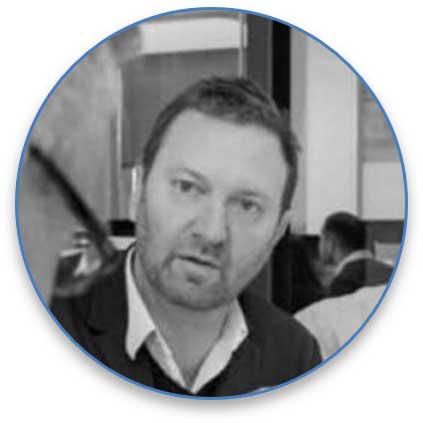 Chris Smiles
Smartform Architecture
Chris co-founded Smartform and brings over 20 years' experience in the design and delivery of award-winning projects; from major Sports & Entertainment Precincts and Transport Infrastructure to iconic landmark structures, visitor attractions and cultural projects. He has been leading the Sports Planning & Architecture for Melbourne's $225m Marvel Stadium Upgrade and currently is involved in the NBL Project.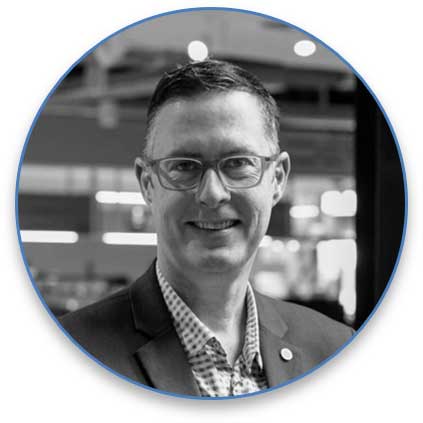 Shane Ridley
University of Melbourne Melbourne Connect
In his role as Partnership Development Manager, Shane leverages his broad base of knowledge to foster industry collaboration and facilitate research innovation and commercialisation. Shane has a double major in Chemistry and Mineral Science from Murdoch University and completed his MBA at the University of Western Australia. He co-founded a multi-disciplinary data-science startup that provided interoperability solutions, control systems engineering and bespoke software development.
ASTN Open Innovation
New Innovation Challenge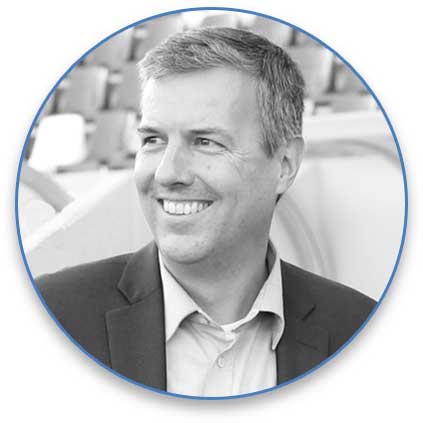 Martin Schlegel
As the Executive Chair of the ASTN, Martin focuses on start-up programs, global partnerships with other clusters of innovation and facilitating export growth of sports technology companies. He previously worked on major sports infrastructure projects across Australia, Asia, Europe, and the USA, including sports surfacing projects for the 2008 and 2012 Olympic Games. With a background in chemistry and chemical engineering, Martin completed his Executive Education (COBE) at Haas School of Business at UC Berkeley (USA).
FIRESIDE CHAT
VIS Wheelchair Athlete Challenge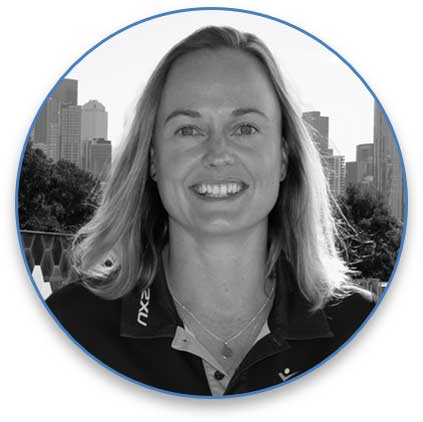 Sylvie Withers
VIS Project Manager Innovation & Research
In her role at the VIS, Sylvie is responsible for driving an innovative culture, establishing collaborative partnerships, supporting project development, and managing project milestones. She has over 16 years of experience as a Sport Scientist, working with Olympic and Paralympic athletes across various sports, such as sailing, diving and aerial skiing. She is passionate about the challenges that different sports present and enjoys applying cutting-edge research and technology to solve everyday problems in sport.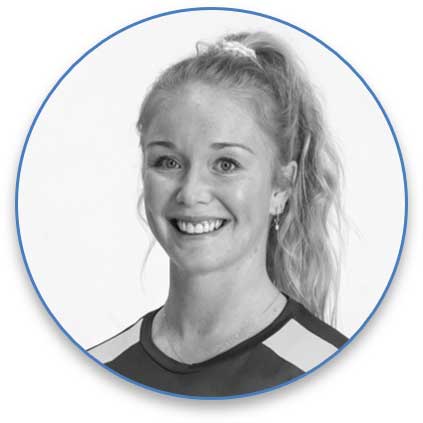 Leanne Snyder
PhD Candidate WAIS
Leanne is a PhD Candidate and Strength and Conditioning Coach at Western Australian Institute of Sport. She is in the final year of her PhD research investigating the demands of elite wheelchair basketball competition with the goal of optimising physical preparation practices in wheelchair basketball.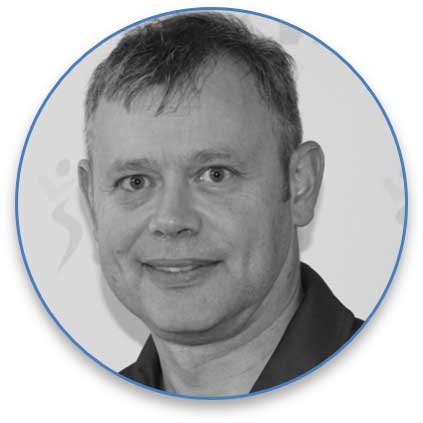 Dave Crosbee
VIS Director High Performance
Dave is responsibile for leading the VIS Sport Performance programs, Individual Athlete Program, which currently support over 450 Victorian athletes, along with oversight of the VIS Innovation & Research, and Data Intelligence approaches.
Prior to moving to the VIS in 2014 he was the National Performance Director of the GB Curling program, leading it to medal winning success at the Sochi Winter Olympic and Paralympic Games and played a key role in the success of the Scottish Institute of Sport between 2003 to 2010.
His personal sporting background is from the sport of Canoe Slalom, having been an athlete in GB teams before transitioning to coaching, holding the roles of Head Coach of the Irish Olympic Team at Sydney 2000 and Senior National Coach in the GB program.