In the news: Olympic Games 2032 inspires new technologies that are out of this world
Date: 21-Feb-2023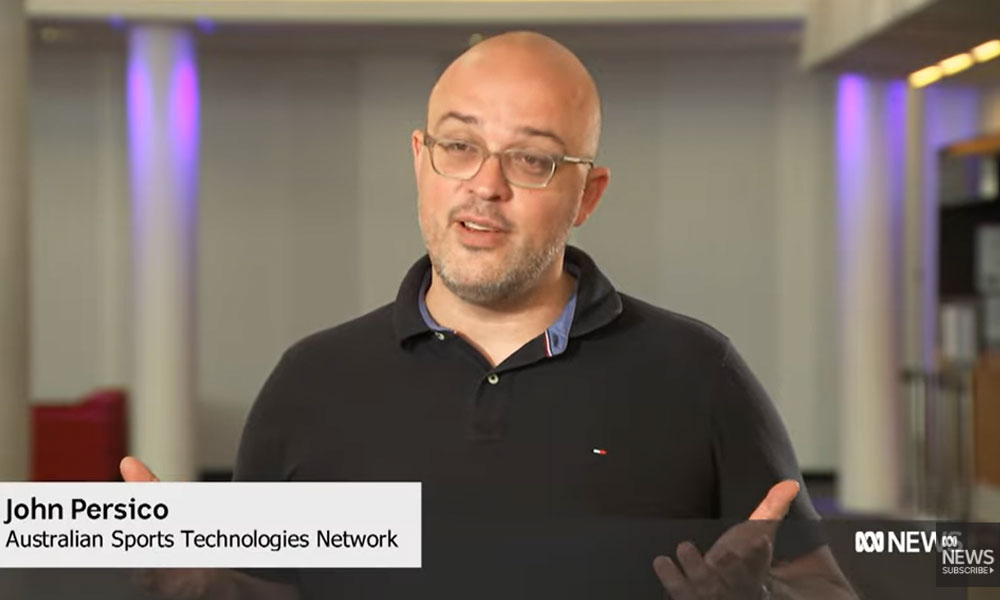 Persico spoke about the local sportstech industry that is taking the world by storm, with 650 companies in Australia doing sports innovation-related activities across 35 different categories. And how the Olympics has the opportunity to not only create jobs, attract tourism and create new opportunities but to create an extraordinary experience for the games like no one has seen before.
Sports technology not only aids improvement opportunities in elite athletes but also can enable different fan experiences and engage people of all abilities in sport. The future is here.
Persico shares five predictions for the 2032 games:
Flying vehicle technology: Persico doesn't believe we'll all be driving to the stadium in 2032. "I think that we might be looking at various types of drone technologies that might take large amounts of people," he said.
Fan experience is set to change: Fans will have a plethora of data and customised to provide a personalised experience. And we'll be using technology to order food and drink in smarter ways, either through drones or just knowing which line to go to in the stadium at a particular time.
Stadiums will become smarter: Stadiums will be able to monitor and adjust light and sound levels, track the emotion of the crowd and gauge signs of trouble so police can be alerted quickly. Intelligent wayfinding could help direct crowds away from queues and to their seats.
Holograms to create the stadium experience at home: Through the use of virtual reality, spectators will be able to imagine they are in a real stadium instead of their loungeroom. "There will be an ability to 'be' in stadiums across the world using virtual reality holographic technologies," said Persico.
Gamification to change how we interact: There will be new gamified ways so that everyone in the world can be part of the event. "I believe it is genuinely possible by 2032 for one billion people at the same time to take part in the 100-metre sprint, doesn't matter what time zone they're in… I truly believe there will be gamified ways that everyone in the world can be part of something," added Persico.
The story also showcases three companies within the ASTN network, VueMotion, Airspeeder and Axiom Holographic – who are developing next-generation technologies that can be applied across athletes, stadiums and venues and immersive fan experiences.
VueMotion – based in Sydney – is the future of human movement analysis in sport and health using cutting-edge AI, computer Vision and cloud technologies. VueMotion takes the video from a regular smartphone device to analyse how athletes move throughout time and space.
VueMotion is already working with athletes in Australia and overseas and has helped AFL and NRL teams with performance and rehabilitation from injury. The technology is also being adopted in sports programs at schools and helping to identify talent and future Olympians.
Adelaide-based company Airspeeder has plans to establish the world's first flying racing car production facility in South Australia. And there are plans to use augmented reality (AR) that incorporates the flying racing cars in immersive gaming worlds.
Queensland based Axiom Holographics is a world leader in hologram technology, already looking at how holograms could enhance the visitor experience at the 2032 Games. The team is also developing ways for users to take part in holographic Olympic sports including weightlifting, table tennis, diving, archery, shot put and athletics.
These are just three companies that are at the forefront of sportstech – that are imagining the future of sport that we'll hopefully be able to see in action by Brisbane 2032.
Australia is one of the world's leading innovation engines for sports innovation. You can read more about ASTN's predictions in its latest Innovation Report.