etrainu is changing the way and we learn to upskill the next generation
Date: 14-Jun-2023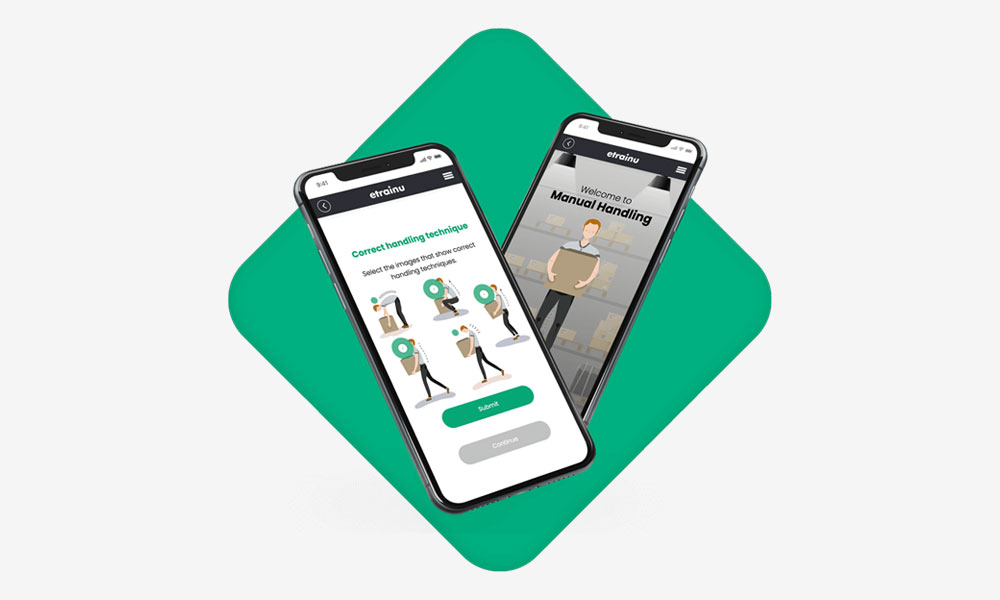 etrainu is now an industry leader in online learning and course development, servicing both domestic and international customers with small teams through to large enterprises.
etrainu leverages its expertise across a range of industries, offering online training in hospitality, aged care, disability, mining and construction and sport, to name a few. In 16 years etrainu has grown to provide more than 300 courses to two million users at over 1000 organisations across 10 industry sectors.
Traditionally, employee training programs were always delivered in a stand and present approach, leaving learners disinterested and disengaged. The courses didn't allow for individuals to take control of their own learning and made it difficult and time consuming for organisations to tailor bespoke content, capture information, and determine if the course material was resonating.
Paul Hoon, CEO of etrainu said the organisation set out to make education accessible and ultimately make learning more enjoyable. "There's nothing worse than being forced to sit through a lengthy monotone one-way lecture if that's not how you learn. And learning shouldn't just be reserved for those organisations with big budgets who are located in metro hubs. At etrainu, we're committed to creating interactive and engaging courses, regardless of the location, that delivers high learning retention for our customers," said Hoon.
Paul is passionate about providing value not only to those undertaking the training, but also to the end recipients of that trade. "Today there is no excuse for businesses to deliver substandard services simply because they have a limited budget or are regionally located. Empowering people and providing the knowledge that will enable them to deliver an outstanding service, is what gets me up in the morning. We want to build talent to ultimately support businesses and organisations to grow and succeed," said Hoon.
Enhancing the capabilities of the sporting sector
In sport, etrainu now boasts over 16 clients and services national organisations that include Basketball Australia, AusCycling, Touch Football and Surf Life Saving Australia. These entities utilise the etrainu platform to train admin staff, coaches, referees and volunteers, thereby growing a more engaged participation base. Courses on offer range from general coaching and officiating accreditations, to governance, anti-doping, and anti-gambling.
Touch Football is one of the largest social sports in Australia with more than half a million annual participants. The sporting organisation was looking for a training solution that could help their members access educational resources that would increase their knowledge about the game.
"We partnered with Touch Football Australia in 2018 and since then over 18,000 people have established an account with 4,000 training courses completed annually. The most popular is the entry level referee course with around 2,500 participants completing the training each year. We're thrilled to be making a widespread impact at a grassroots level in local community sport," said Hoon.
"We are passionate about building solutions that sporting organisations can commercialise through their membership. This helps them expand their reach outside of their club, or city as it is a product that can be delivered in any country and in any language."
A customisable solution for any industry
From short cost-effective training programs to comprehensive online learning academies, etrainu builds courses specific to a business's learning objectives.
etrainu's Learning Management System (LMS) enables its customers to create, manage, and deliver eLearning courses. It is easy to use, accessible and can be tailored providing specialised professional development resources that provide users with the ability to stay up to date with industry best-practice.
"Our solutions allow organisations to easily assess, monitor, report on and share individual or organisational competences utilising our Assessment Tools. These insights are invaluable to ensure the workforce or members are best equipped to deliver what they need to do," added Hoon.
etrainu's Soft Skill courses are an excellent example of how it is different from traditional and outdated learning models. Soft Skills modules include communication skills, teamworking, creative thinking, interpersonal problem-solving, relationship management, and conflict resolution. In other words, they are human skills that machines are unlikely to replicate anytime soon.
Scaling and expanding in the face of adversity
The impact of COVID-19 forced many businesses to re-think the way they operate and fast forward their rate of change. As the saying goes, necessity is the mother of invention and traditionally, in times of crisis, companies innovate faster.
As businesses had to re-shape to allow for social distancing, better ways to deliver products and services were discovered. Schools, universities, businesses and cours
e providers had to develop the capabilities to deliver education at a distance and thus moved to remote and hybrid learning.
With more organisations looking to online learning platforms to maintain their level of service, businesses like etrainu were able to scale up and perform well in spite of the pandemic.
A strong foundation for future growth
etrainu is working closely with the Australian Sports Technologies Network (ASTN), to further accelerate and scale the business by linking up with its growing sportstech community and industry networks to enable new opportunities. ASTN also recently partnered with etrainu to offer three key ASTN pre-accelerator e-learning modules to Australia's emerging sportstech entrepreneurs.
Through a sophisticated learning management system and engaging online courses, learners will be able to tap into a rich ecosystem of world-class industry backed and endorsed content, from anywhere at any time, and on any device. Read more here about the ASTN and etrainu partnership here.
Well positioned to innovate and capitalise on trends
etrainu is leading the way in a multitude of online training solutions and has expanded globally. It is advancing companies, sports clubs and federations with their cutting edge LMS, which is educating the next cohort of volunteers, officials, and end users.
In Europe, 2023 has been dubbed the 'year of skills' as more students are opting for apprenticeships or on-the-job training. This focus on vocational education and training may be the key to maintaining economic growth in the face of a global slowdown or recession. etrainu has the tools to support this next shift in the workforce and has a finger on the pulse for whatever comes next.
To learn more about etrainu please visit https://etrainu.com/ and listen here to Paul Hoon, CEO of etrainu's interview on ASTN's podcast 'Sports Cutting Edge'.