Clusters driving innovation across the globe with ASTN setting the pace
Date: 1-Aug-2022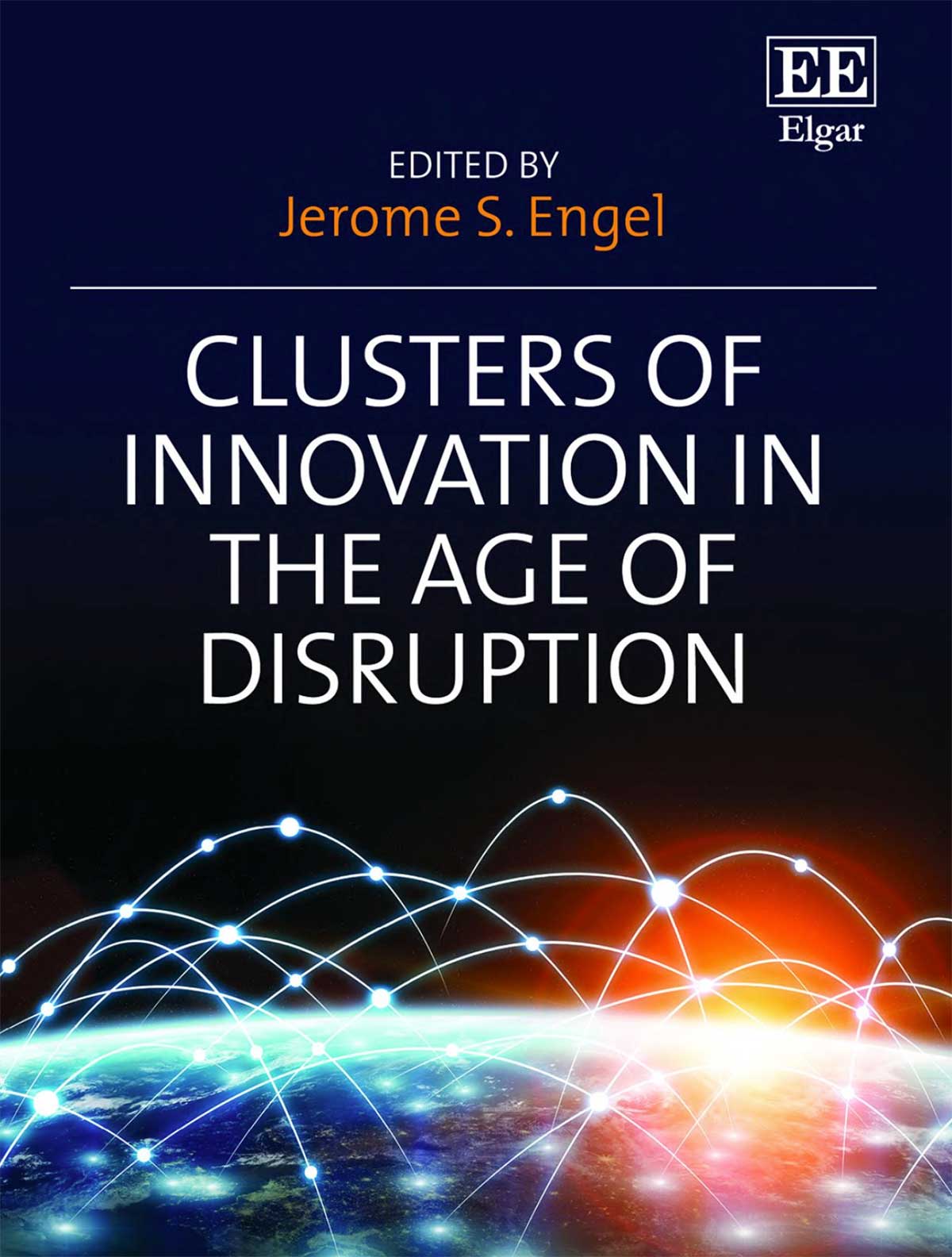 What started as a fragmented industry in a country with a strong sports pedigree in 2012 has now emerged as one of the top six sportstech clusters in the world. Jerome S. Engel has penned a new book titled Global Clusters of Innovation in the Age of Disruption that delves into the traits of innovation ecosystems.
This book provides the framework for understanding innovation in mature and emerging innovation ecosystems and the tools on how to enhance it. As well as shines a spotlight on the Australian Sports Technologies Network (ASTN) to demonstrate a successful cluster of innovation.
Innovation and how Australia stacks up
Engel's book highlights that innovation is nothing less than the ability for constructive response and adaptation to change. The cause and catalyst for that change is frequently identified as technology and its unceasing pressure to improve on existing solutions and address unmet needs.
The last decade has demonstrated that environmental shocks – ranging from global warming to Covid-19 – are sources of change that call for innovative responses. The book states that entrepreneurs, investors and major corporations can 'create a cluster of innovation that helps build the resiliency of our communities to absorb and rebound from these shocks'.
When compared to other countries, Australia punches well above its weight as an innovative society due to its ability to produce startup talent, focus on technology development and willingness to validate new business models.
Influencing factors contributing to sportstech innovation across the globe
As well as Australia, sportstech innovation is thriving in the United States, the United Kingdom, Europe with focus on Germany and Spain, Israel and the megalopolis of multiple cities and special administrative regions in South China. Each of these regions has achieved a leading position for this sector for an array of different reasons. Here we look at the factors that have contributed to their success.
The US has attained a leading position as the largest sports business market with a combined revenue of more than $US30 billion when combining 2016 figures for the National Football League (NFL), Major League Baseball (MLB), the National Basketball Association (NBA) and the National Hockey League (NHL)1 all tapping into the innovative inspiration out of Silicon Valley.
The United Kingdom has developed its credibility on the back of the English Premier League (EPL), government investment into club sports and local physical activities as well as the link between the financial and predictive markets, i.e. sports betting.
In Europe, both Germany and Spain have developed expertise around their professional football (soccer) leagues, the Bundesliga and La Liga respectively. Germany with its ties to leading manufacturing industries has maintained a focus on materials, equipment and hardware whereas Spain with its two powerhouse clubs of the Spanish League, namely Real Madrid and FC Barcelona, have paid specific attention to sports business aspects, like fan engagement and member relationships due to their significant globally dispersed followings. Israel often referred to as the startup nation2, on the other side, has exhibited successful knowledge transfer from other sectors, like security, video and artificial intelligence into sports applications3.
The Greater Bay Area of cities and special administrative regions (SAR) surrounding Hong Kong is widely seen as a very important ecosystem due to the significant Government investment of $US813 billion into the broader sports sector by 20254 as well as its links to electronics, components and sports equipment manufacturing in the region.
How clusters drive innovation in sportstech
Innovation is present in any successful sportstech business and ASTN is passionate about powering sports innovation by connecting our ecosystem of organisations to celebrate, invest and facilitate local growth in sports technology.
In chapter 13 of Engel's book ASTN is profiled as a successful cluster of innovation – with James Demetriou, Chair at ASTN and Martin Schlegel, Director at ASTN and Professor Danny Samson, University of Melbourne discussing how clusters add value through creating synergies for individual businesses.
The chapter documents the development of Australia's sportstech cluster, centered and coordinated around the ASTN. The section unpacks what sports technology is and chronicles its quite recent development as an industry. It then traces the development of the ASTN-centered ecosystem and its components, specifically how they aid in driving innovation. And finally, Demetriou, Schlegel and Samson consider how, having established as a domestic cluster, this ecosystem has been incrementally developing regional and global networks and bonds in turn driving innovation further afield.
More information about the book is available at https://doi.org/.
Resources
2 Senor D., Singer S. (2009) Start-up nation: The story of Israel's economic miracle. New York: Twelve.
3 Dubinsky Y (2020) Exploring the intersections between the sport‐tech ecosystem, innovation, and diplomacy in Israel. https://link.springer.com
4 LaunchVic, KPMG. The Sportstech Report: Advancing Victoria's start-up ecosystem. The Australian Sports Sector, p.17 (2019)