Celebrating 10 Years of ASTN
Date: 4-Aug-2022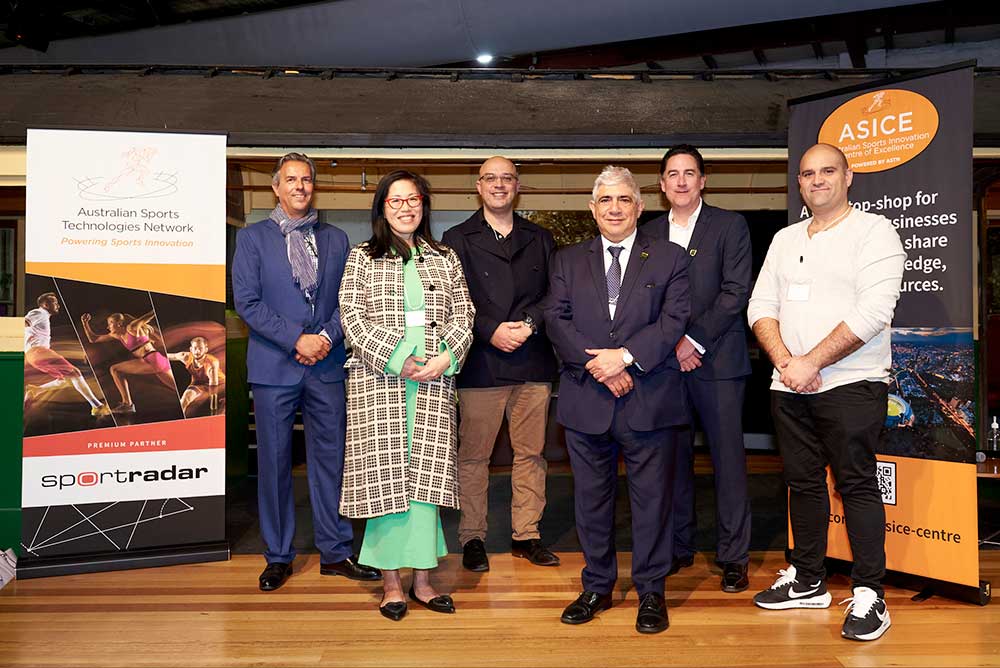 It was also the year that, following two years of consultations, conversations and negotiations – despite numerous hurdles and speed bumps – ASTN was officially established as a not-for-profit membership organisation.
The ASTN was established to play a leadership role in the development of 'Australian-inspired' sports technologies. At the time, the ASTN predicted the emergence of an important industry, and it became one of the first co-ordinated sportstech 'eco-system' or 'super-cluster' initiatives globally. That year we hosted the first-ever Australian Sports Technology Conference which was attended by over 300 delegates and 30 industry expert speakers.
Fast forward ten years and ASTN has undertaken numerous strategic partnerships, funding agreements, international trade missions, signing of MOUs and the development and delivery of countless masterclasses, workshops, accelerator programs, mentoring programs and networking events. In that time the sportstech industry in Australia has grown a remarkable 170% to almost $3.1 billion revenue annually, with 660 companies employing nearly 10,850 people. To put those numbers into perspective, this contribution equates to more than the Melbourne Cup, Australian Open, Grand Prix and AFL grand final combined.
Australia is now one of the world's leaders and long-term pioneers in sports technology. Of the nine verticals of sports tech at least three of those categories are dominated by Australian sportstech companies. ASTN has been a fundamental component in the development of that sovereign capability and, while we have supported numerous companies to scale globally, they have still retained their IP and key teams in Australia. While ASTN was one of the first, today there are around 70 sportstech networks and clusters, 90 sports technology accelerators and more than 100 dedicated sports technology investors globally.
What lies ahead
According to our latest report ASTN Sports Innovation Report 2022, the global sportstech industry is expected to grow by 17.5% per annum, and our aim is to be the world's leading sportstech ecosystem by 2025 and employing 2,000 additional people.
Some of the trends outlined in our latest report include women in sportstech, sustainability and ESG, artificial intelligence, smart apparel, equipment and wearables, and investment and venture capital into Australian sports companies, just to name a few. These trends form part of ASTN's five-year strategy and we're focused on supporting businesses to help them to maintain a competitive advantage.
ASTN is committed to strengthening the reach, reputation, and connections of the Australian sportstech startup ecosystem across important global markets, however we can't do it without critical support. We continue to rely on the belief and investment from the Federal and State Governments to enable us to continue to nurture talent, support the acceleration of scaling companies and ultimately power sports innovation ongoing. We're at an important time in our journey with opportunities ripe for the taking and now is the time to get behind us.
Celebrating at LaunchPad
On Wednesday 27th July, hosted by Sport's Cutting Edge host Lachlan Wills, ASTN celebrated ten years of sports, innovation and collaboration with key supporters and industry leaders.
We heard from James Demetriou, Chair, ASTN about ASTN's startup journey. Martin Schlegel, Director, ASTN talked about the release of Jerry Engel's new book 'Clusters of Innovation in the Age of Disruption' which includes a chapter documenting the development of Australia's sports cluster coordinated by the ASTN including its regional and global connections. John Persico, Board of Directors, ASTN officially launched ASTN's 2022 Sports Innovation Report pointing out some of the report's key highlights. ASTN was also honored to welcome Tien Kieu, Labor Member for South Eastern Metropolitan Region and the former Federal Minister for Sport, the Hon. Kate Lundy, ACT to LaunchPad.
Key industry leaders also gathered for a panel discussion to talk about ASTN's journey, the future of sportstech and emerging opportunities for local sportstech firms.
ASTN would like to thank everyone who attended the 10-year anniversary event to help celebrate this significant milestone.