Brisbane 2032 Games boss says, 'innovation and sportstech to define our games'
Date: 2-Nov-2022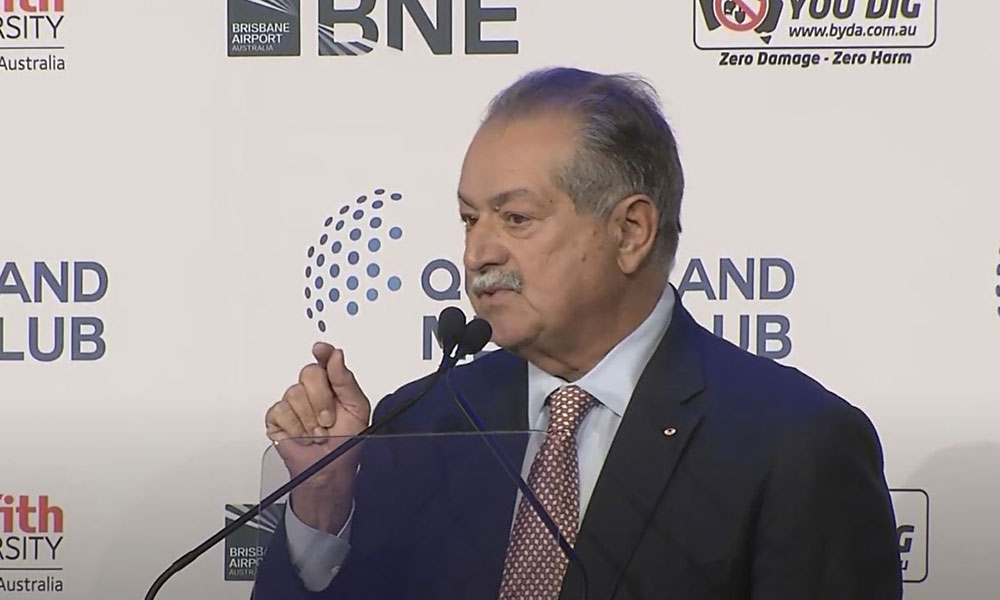 While 2020's Tokyo Games was known for sustainability with the athlete village becoming Japan's first hydrogen powered town and 5000 medals created by recycled product, Brisbane will be defined by its innovation and sports technology as the Games should reflect the strengths of the region, Andrew Liveris said as part of his keynote speech.
"Sportstech is fast emerging, a critical space and influencing how athletes train and compete, how fans engage, including Virtual Reality (VR). How they consume content and how venues have been developed," said Liveris.
"The Australian Sports Technology Network (ASTN) delivered an industry report that revealed that there is exponential sportstech growth, 17.9b (USD), and is expected to grow by 17 per cent yearly and could be 40b (USD) by 2026. How can we make it clear to the world that what we make here should be made here, and what could we make here?"
A question that ASTN is excited to answer, with some of its members already creating technology that is on the radar of major events.
While sport must remain at the core of the Games delivery, ASTN agrees with Liveris's comments that the event is an opportunity for leaders in the sportstech industry to demonstrate Australian ingenuity, innovation and entrepreneurship to the world.
Liveris stated that in an increasingly digital world, we have a new way of existing and living through the paradigm of sport and the Games will be an opportunity for us to showcase what Australia is capable of with the world's biggest customers and investors coming to the region.
"We want people to come well before the torch is lit and stay long after the flame is out," said Liveris, and ASTN believes that while the Games is all about celebrating the superstar athletes; sports technology can be a reason for people to stay.
Andrew Liveris was keen to highlight that we do this all for the athletes, both Olympians and Paralympians, and how proud he is of the excellence they have shown. The event brings humanity commonality together and the values of resilience, persistence, determination, humility, grit and courage, all of which will be on show at Brisbane for the world to see.
Andrew Liveris notes that the Brisbane 2032 Games is a brand and the work Organising Committee do on the brand in 2032 will shape the ambitions for the impact and legacy that the Games leave Queensland and Australia for next couple of decades.
He continues that collaboration for the Games is in the national interest as people are coming together to celebrate sporting excellence and provide an unforgettable sporting experience for athletes and their supporters with exceptional international hosts, guests and volunteers given a massive welcome. The goal is to transform businesses and make them competitive, innovate research and deliver better solutions, welcome customers and investor and scale our businesses globally.
The first package of work is the delivery of the 2032 Brisbane brand and Liveris invited businesses to bring their best ideas, put in their boldest bids and best foot forward.
As Liveris said, "2032 will be here before we know it and the Olympics and Paralympics will be upon us. Games time." And ASTN looks forward to seeing how sports technology and ASTN members will be able to contribute.
Watch the full interview with Andrew Liveris at the Queensland Media Club here on youtube.com.