Athlete to sportstech entrepreneur – a viable pathway to scale a globally successful startup
Date: 18-Oct-2023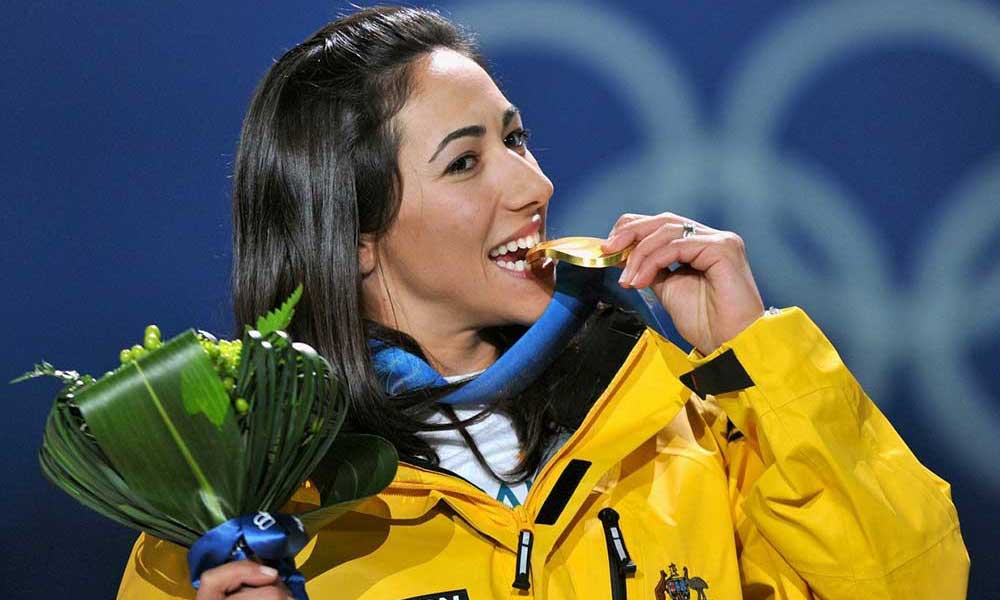 ASTN is increasingly seeing more athletes turn down the startup path – using their unique ability to intimately understand the problems in their sport to create an innovative sportstech solution. By making use of their industry connections, they can open doors within their sport to test and validate their solutions.
Athletes are known for possessing a unique set of skills such as determination, agility, resilience, motivation, they think long term and have the ability to work as part of a team – all attributes that translate well in the business world.
Athletes like former Wallabies captain, George Gregan and Australian Olympic aerial ski champion, Lydia Lassila are part of a cohort of elite athletes who have used their experience in sport to pave a successful career as a sportstech founder.
Testing on the field before taking a product to market
Former Wallabies captain, George Gregan (OAM) co-founded PTP Fitness in 2010 by recognising a gap in the market for a minimalistic suite of fitness products. Designed with versatility and convenience in mind, PTP Fitness products has been designed to be a 'gym in a bag', offering a strength, conditioning and recovery training solution to use anywhere at any time.
In June 2010, while playing for the Suntory Sungoliaths in Japan, Gregan tested the initial prototypes on the team, helping them to have a break-through year. Gregan returned to Australia confident the products were effective as they had been rigorously tested as a total body solution at an elite level.
Gregan used his sporting contacts, athlete mentality and grit to out-work and out-play his competitors. Now 15 years later PTP Fitness is a household name used by athletes and weekend warriors for prehab, rehab, strength, core strength, cardio, mobility through to recovery, flexibility and massage therapy.
"Sports science data has informed the development of each of our products to ensure they optimise the training experience for every consumer. Our premium offering supports all forms of movement for people ranging from the elderly or people recovering from injury to those who represent their country in sport," said Gregan.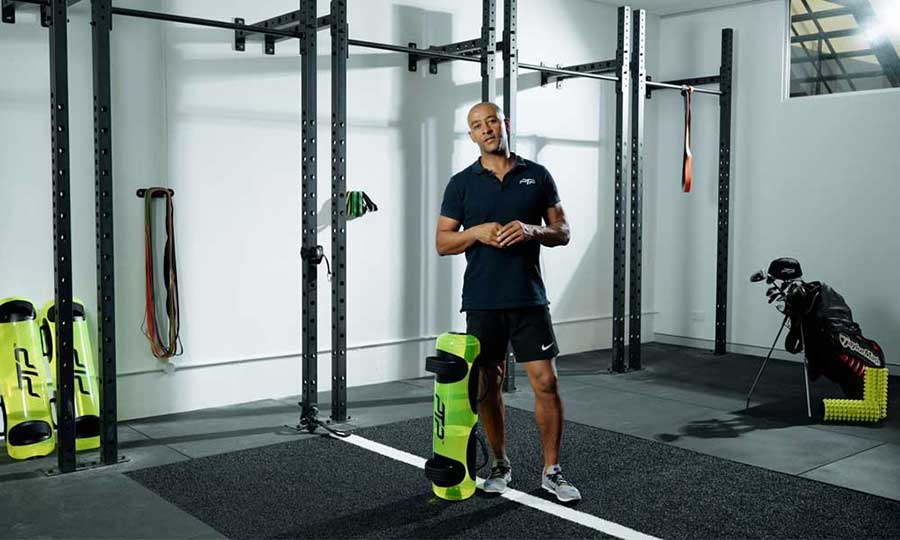 By being coachable and pragmatic, husband and wife team solve serious problem in women's contact sport
With very little data available on the risks of breast injury in contact sport, founders of Zena Sport, Donna and Brad Johnson – a former AFL player and former Captain of the Western Bulldogs – began their own research study to find out more. They learnt that a high percentage of female participants had received some form of breast or rib injury.
Together the husband-and-wife team recognised the need to design a protective garment for women's sport – and also felt a responsibility to educate females and the wider sports industry around the risks associated with breast injury due to contact sport.
Elite athletes like Brad who have excelled in team environments are coachable, pragmatic, have team-first attitudes and the determination to learn from their mistakes and keep going.
Donna and Brad were involved in the ASTN's Accelerator Program in September 2019 – a program that supports start-up entrepreneurs to validate their on or off-field sportstech business ideas.
"From mentoring to connecting us with right people and helping us with major contracts – the support from ASTN meant that we didn't make mistakes in that critical first stage," added Brad.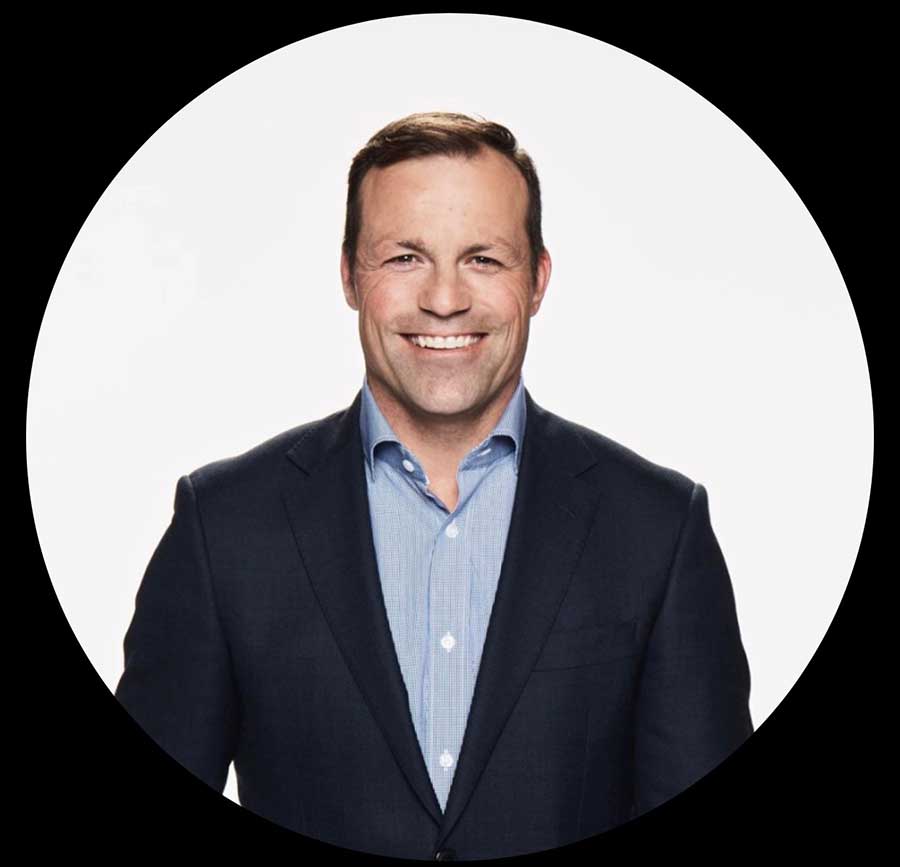 Olympic aerial ski champion turns setback into opportunity
Athletes learn to cope with setbacks and disappointments from competing at an elite level. They also know when to push the limits and when to pivot which rings true for Australian Olympic aerial ski champion, Lydia Lassila (OAM). Lassila is an Olympic Gold and Bronze medallist and a trailblazer in freestyle aerial skiing having competed at five consecutive Winter Olympics (2002-2018).
Lassila is the founder of Zone By Lydia, an eco-conscious yoga brand, and BodyICE, specially designed compression ice garments that help people recover from injuries. BodyICE was born out of Lassila's own injury experience.
In 2006 Lassila ruptured her ACL six months before Turin Olympics in a training accident. Allograft surgery was needed, where donor tissue from part of an achilles tendon replaced the ACL. And then Lassila ruptured it again in the semi-final of the Turin Olympics therefore needing to spend 2006/7 rehabilitating. During her time in the athlete's village Lassila had a shopping bag of ice for her knee that was leaking water everywhere. She was in a world of pain, physically and emotionally, when she had a light bulb moment.
"I realised I didn't need to work harder. I needed to work smarter. Basic and simple ice compression products didn't exist in Australia. I started sketching the first concepts of what BodyICE would eventually become. Straps that lock a bag into place which gave compression - ice on the go," said Lassila.
Lassila says that blowing out her knee was one of the best things that have ever happened to her. BodyICE is now a first choice for leading orthopaedic surgeons in Australia and for their patient's recovery from surgery.
776BC founder brings a true athlete's perspective to transform smart apparel for rowers
Cam McKenzie-McHarg is a veteran of the Australian Rowing Team, he rowed for 11 years and is a two-time Olympian, as well as a silver medallist at the Beijing Games. As a result of his experience, McKenzie-McHarg collected a raft of insights into the global rowing industry from both an athletic and business perspective.
"Despite the Australian Rowing Team being one of the world's best, during my tenure as an experienced athlete and world-competitive rower, I grew increasingly frustrated by the quality of the apparel available to us, let alone the rest of the rowing community," said Cam McKenzie-McHarg, Global CEO & Co-Founder, 776BC.
In 2015, McKenzie-McHarg and his co-founder and wife Kate, set out to develop a new range of performance apparel, designed specifically for rowing and paddle sports, as well as gym and cross training activities these athletes incorporate into their programs.
"The next generation of rowers deserved something better, whether they are Olympians, aspiring athletes or recreational rowers. We are unique in that we bring a true athlete's perspective to product innovation. We're also in a privileged position to be able to attain input and feedback on the design and performance of our apparel from some of the world's best rowers and paddlers. The 776BC performance apparel range has been designed and tested by rowers, for rowers," said McKenzie-McHarg.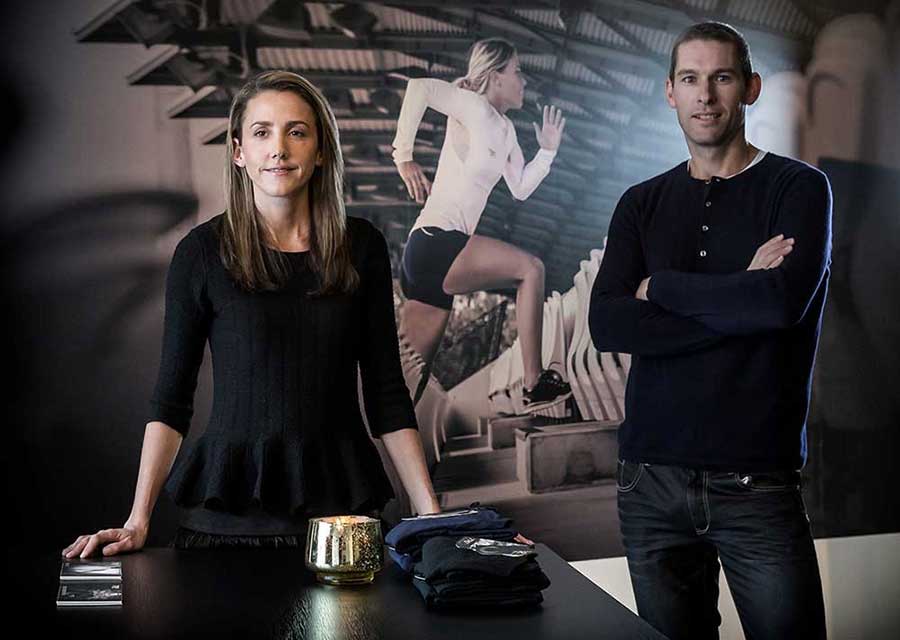 Bringing sports resilience and can-do attitude gives athlete-entrepreneurs an edge in business
Sarah Wall is a three-times National Championship-winning netballer and the founder and CEO of NETFIT. Wall founded NETFIT Netball over a decade ago after seeing an opportunity to build a global community for women who love netball and want to be part of something.
NETFIT is now Australia's leading digital and lifestyle netball brand offering fitness classes, skills, coaching and nutrition. NETFIT now has 12 full time staff, 65 contractors and 64k app downloads in over 56 countries.
"Women's sport wasn't playing in this space. We started by offering physical classes and there was a huge demand to digitise it. The NETFIT platform is all about gamifying sport to make it fun and rewarding for people of all abilities," said Wall.
Wall says that the shift from professional athlete to entrepreneur was daunting at first and required her to dig deep to stay focused and motivated when she was starting out – proving why the athlete mindset is valuable when growing a business.
"I've learnt how important it is to create your own opportunities, I've been knocked back several times in sport and in business. If I get a no I just keep pushing through," she said.
"The ASTN network helped to connect me with like-minded founders going through similar experiences. ASTN has provided me access to some brilliant mentors. I initially felt a little lost in the tech space when I first launched but the team at ASTN put support around me to help navigate the sector. It has helped to connect me with the right people, and I genuinely feel supported and now I can help other startups on a similar journey," said Wall.
The competitive edge
Dr Martin Schlegel, Executive Chair, ASTN says that the skills that elite athletes develop are not only transferable to a career as a sportstech entrepreneur – but they can provide a competitive edge. "Sport is so much like business. It's about pivoting when something doesn't go as plan and persevering despite the obstacles. Athletes also have a unique opportunity to tap into their strong sport networks, to test and validate their ideas."
Mick Fanning recently spoke at GEC2023 talking about his move from professional surfer to entrepreneur. He spoke about how both failure and winning is all learning and how winning allows you to take away what worked, and failure allows you to eliminate the things you don't want in your life/business.
"Fanning spoke about how plenty of people are going to tell you your idea isn't going to work. This rings true for sportstech pursuits. He said that it's important that you harness the negative and use it as fuel. Never be too proud to learn and listen."
"At ASTN we continue to work with athletes through our accelerator programs and other dedicated programs to bring ideas to life– and we're looking forward to seeing more innovative product ideas born from athletes over the coming years," added Dr Schlegel.