ASTN European Trade Mission 2023: Connecting local sportstech leaders to global markets
Date: 14-Jul-2023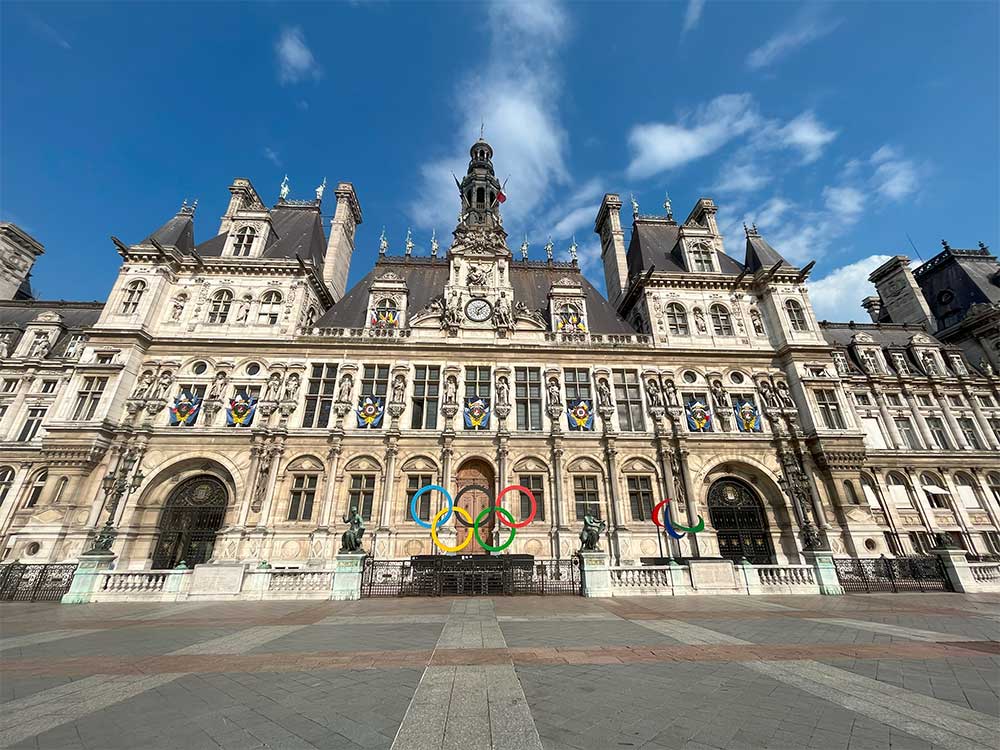 Fourteen participating sports technology and innovation companies visited Paris in France, Lausanne and Zurich in Switzerland, Frankfurt in Germany as well as Ghent, Tubize and Antwerp in Belgium. The delegation participated in workshops, meetings, and site visits to key sports headquarters over a tightly packed and valuable eleven days.
Quotes from Delegates
"We could not be happier with how the trade mission was organised by ASTN and Global Vic and TIQ. The mission exceeded our expectations for investment, and we would encourage others to take part when exploring lobal expansion."
"An excellent program. Extremely well organised which facilitated visits to very high calibre international and European sport organisations and provided appropriate opportunities for networking and the promotion of company credentials."
"The opportunity to connect and spend time with other companies on the trade mission, ASTN, Global Victoria and other government representative was really valuable."
Key Learnings and Opportunities
Networking opportunities: The Trade Mission gave many delegates the opportunity to set up individual business meetings in addition to the programmed activities. These meetings followed introductions either facilitated by ASTN and/or the supporting agencies or existing relationships the export-ready companies already had. The Trade Mission also provided delegates with internal networking amongst the delegate companies.
Opportunities in Europe: As continental Europe represents a mature and sophisticated sports economy, the European Union (EU) is now a key market for ASTN export-ready members especially those who offer digital products and services. Digital products from Australia are fairly advanced compared to local offerings. In particular, big opportunities exist in Athlete Management Systems (AMS), AI automation, data analytics and measurement of elite athletes and fan engagement, media and broadcasting as well as solutions for the digital transformation of grassroots sports and mass participation.
As Australia looks to diversify its trade relations as it continues to negotiate a free-trade agreement with the EU, the European economy – with a population of almost 450 million – becomes an important destination with huge potential for sportstech businesses. Since Brexit, the United Kingdom (UK) as the traditional destination for Australian companies now represents a separate market with a population of around 67 million.
ESG and Open Innovation are at the top of the agenda: EU is leading the way in terms of data privacy, sustainability, and governance; however, it appears that there are no easy-to-use assessment tools available to systematically measure, score and improve Environment, Social, Governance (ESG) for sports and major events.
EU corporates, large and medium businesses also seem much more open to external collaboration compared to their Australian counterparts. From sporting organisations, broadcasters, tele communication providers to small-to-medium enterprises (SME) the willingness to engage with stakeholders outside their own organisation seems much more developed compared to their Australian counterparts. ASTN Open Innovation Programs and ESG self-assessment tools will not only prepare export-ready sportstech companies for market entry but also provide further opportunities for ASTN program offerings.
Trade Mission Program Activities
Week one in Paris (FRA)
For day one the delegates participated in the RIGES 2023 conference organised Business France. Conference session focused on sport development and major events in Africa, the Asian Games 2026, the upcoming 'Green and Gold Decade' of major sporting events in Australia, a preview to LA2028, as well as Esports in the Middle East followed by a business matching and networking event hosted by Business France.
On day two delegates participated in an all-day tour of VIVA Technology. Martin Schlegel, Chair, ASTN participated in a panel discussion around sports as a driver of sustainable innovation – talking about the future of sportstech, fan engagement, mass participation and active living, sustainability and ESG. Learn more here.
Day three commenced with a site visit to Institut National du Sport, de l'Expertise et de la Performance (INSEP) followed by a guided tour through the athlete village Paris 2024 by Société de Livraison des Ouvrages Olympiques (SOLIDEO). INSEP is home to 28 Olympic and Paralympic sports and supports more than 500 athletes. The high-performance centre employs 300 people as well as 280 coaches and is home to two research laboratories.
The 52 hectares Athlete Village for Paris 2024 Olympic and Paralympic Games – which during peak construction employed 3,500 workers – has seen 94% of materials from deconstruction being reused. During the Games it will be home to 14,250 athletes, 6,000 parathletes and team staff from more than 200 nationalities. After the Games, 6,000 new residents will move into the area which also features two schools and an expansive six-hectare park areas with more than 9,000 trees being planted in the public spaces. On day four, the Australian Trade and Investment Commission (Austrade) facilitated a workshop 'Doing Business in France' for delegates at the Australian Embassy in Paris with presentation by SporTech FR, Choose Paris Region and Afigec.
Week two in Lausanne & Zurich (SUI), Frankfurt (GER) and Ghent, Tubize, Antwerp (BEL)
Week two commenced in Switzerland visiting FIBA, the International Basketball Federation near Geneva, a stop at the Olympic Museum in Lausanne before meeting with the Fédération International Volleyball Federation (FIVB) and Volleyball World. At FIBA the delegation heard FIBA's venue and equipment team in relation to testing, use of technology and standards. The visit to FIVB provided delegates with an overview of the work Volleyball World is doing in terms of broadcasting, fan engagement and deployment of technology.
Day two of the second week continued with a visit to FIFA at its headquarters in Zürich. Following a tour of the home of football, delegates discussed football technology innovation, reviewed the various FIFA Quality Programs and FIFA Innovation Program, delegates learned about the data ecosystem, FIFA event data and discussed the data value chain from signal, raw data all the way to metrics and insights. Delegates were given insights into data analysis used in-stadium, player performance and broadcasting examples from the FIFA World Cup Qatar 2022.
Day three of week two commenced with a visit to a new campus of the German Football Federation in Frankfurt. After a site tour of the campus, delegates learned about the 'tech radar' initiative which is used in scouting of technology solutions and collaborations to solve problems. Delegates were introduced to the commercial activities related to the national team and academy, women in football as well as Esport and futsal. Interestingly, the receptiveness to engage with stakeholders outside of their existing organisation aligns very well with the open innovation model the ASTN has built into its programs.
Frankfurt RheinMain and Eintracht Frankfurt organised a session for the delegates to learn more about the Rhein-Main region surrounding Frankfurt. The region is a key financial and manufacturing hub with the region being home to a population of six million, generating €273 million GDP and representing about 10% of all products made in Germany. EintrachTech of the German Bundesliga Team, Eintracht Frankfurt provided an overview of the various digital initiatives being delivered on behalf of the professional soccer team ranging from fan engagement through digital platforms, data-driven business models, stadium IoT, Esports to events and new talents.
On day four of the second week, delegates were invited and hosted by Agoria as part of its Sports and Technology Summer Event before visiting Sport Vlaanderen for a site visit to the high-performance centre in Ghent including the Eddy Merckx Cycling Center, gymnasium and indoor track and field facility.
The last day of the trade mission concluded with a visit to the Royal Belgian Football Association at their newly opened high-performance centre (RBFA basecamp). The delegates enjoyed a tour of the eco-friendly facility and were given a behind-the-scenes look into the Video Assistant Referee (VAR) center. The last stop was a tour of the state-of-the art high-performance centre of Hockey Belgium discussing various aspects of sportstech.
Acknowledgements
The trade mission was made possible through funding partners Global Victoria and Trade and Investment Queensland, as well as supported by the Australian Trade and Investment Commission (Austrade). The trade mission was facilitated by Founding Chair, James Demetriou and Executive Chair and ASTN Director, Martin Schlegel as well as representatives from the Victorian and Queensland State Governments who accompanied the delegates on the various legs of the mission.
In addition, the French trade agency, Business France and economic development agency, Choose Paris Region enabled the delegates to participate in RIGES 2023 and visit VIVA Technology in Paris.
The Lausanne Switzerland leg was supported by ASTN partner company Sportradar, the Frankfurt visit by the regional development area by Frankfurt RheinMain and the Belgium visit by Flanders Investment & Trade (FIT).



List of Trade Mission Delegates
Download trade mission booklet.
Image Gallery