GSIC Summit APAC 2024 ''Shaping the New Era of Sports in Asia with AI"
Date: January 16-18, 2024
Venue: The Black Box Sport Hub Auditorium
Address: Singapore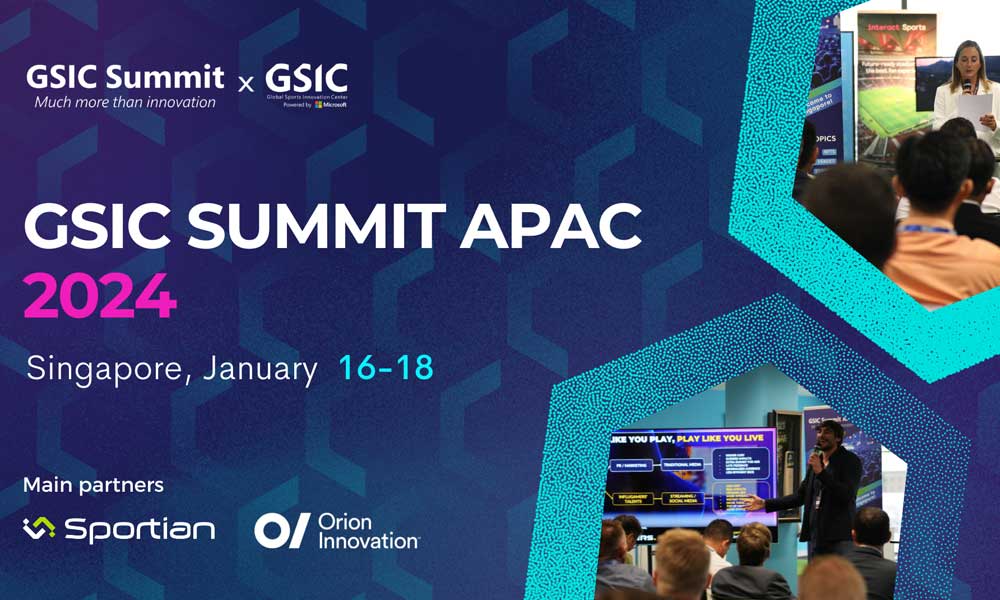 Industry Leaders: Attendees will have the unique opportunity to hear from and interact with key stakeholders, innovators and thought leaders in the sports tech and AI industry.
Networking Opportunities: The summit is an ideal platform for networking with a diverse group of professional from across Asia and around the world.
Innovation Showcase: The event will feature an exhibition of groundbreaking sports tech innovations from startups and leading teach companies.
Details at: https://apac.gsic-summit.com/