Rosterfy: Connecting millions of people to events and causes through mass workforce management technology
Date: 24-Oct-2022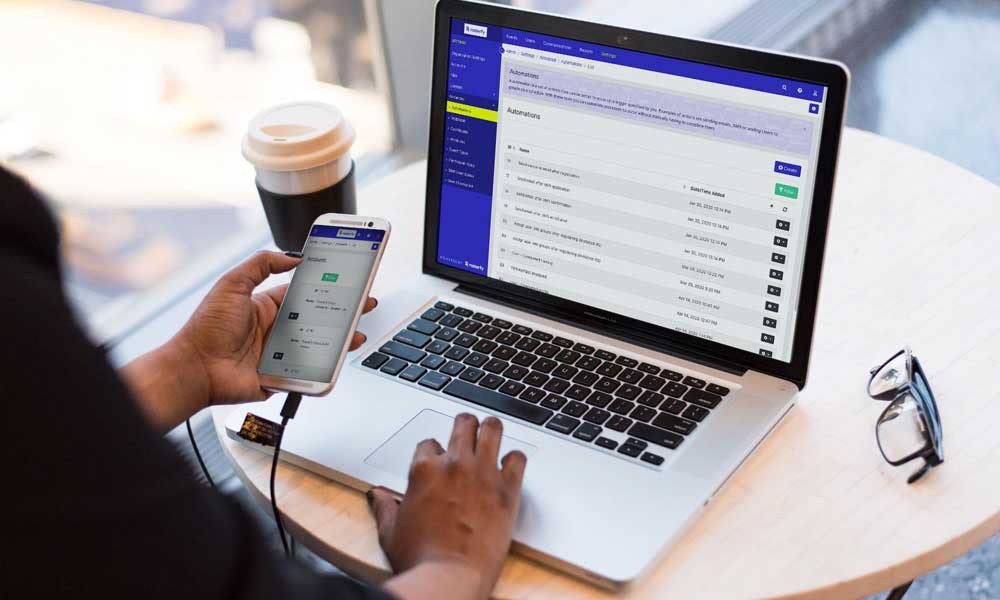 Bennett Merriman (CEO and co-founder) and Shannan Gove (co-founder) of Rosterfy were two sports management graduates back in 2010 that were struggling to get a foot in the door with the sports industry. So the two young entrepreneurial cousins from Geelong, Victoria decided to take matters into their own hands.
Bennett and Shannan established a company called Event Workforce Group (EWG) that provides casual staff placement solutions (volunteers, promotions, hospitality and event operations) for events across Australia. EWG has created 30,000 casual staffing opportunities for young graduates and undergraduates across 500 of the largest events every year in Australia. This business has now been rebranded to Spark Event Group and still services many of Australia's largest events.
"As the number of events and staff managed by EWG increased, it became increasingly difficult to recruit, train, manage and schedule staff. We needed something better and more efficient than spreadsheets, so we created Rosterfy in 2015," said Bennett.
Bennett and Shannan quickly realised that other businesses (including their own clients) had similar challenges, so with the support of their third business partner Chris Grant, they set out to license Rosterfy's software to major events, sports and not-for-profits who manage volunteers and staff on mass.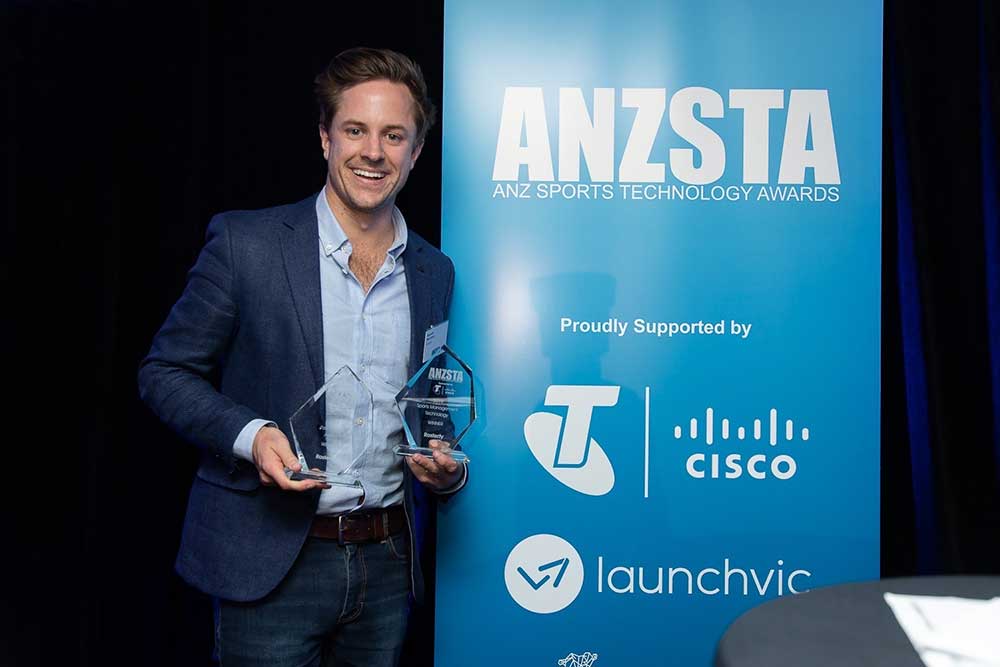 Volunteer and staff management simplified
Rosterfy exists to connect communities to events and causes they're passionate about through their end-to-end volunteer and staff management solution. Rosterfy makes it easy to manage volunteers and workforce via one centralised system. With the ability to recruit, screen, train, engage and retain volunteers – enabling clients to save time and money so they can focus on recruiting, engaging and retaining volunteers.
The solution is used by a range of industries including sporting federations, non-profits, international events, cities and local governments and universities allowing organisations to automate workforce processes for anywhere from 50 to 500,000 volunteers.
Rosterfy is now used by 130+ clients in 23 countries – with a goal to connect one million users per month by the end of 2025. It has established an international client base including the British Heart Foundation, the NFL SuperBowl, the Commonwealth Games and the Dubai World Expo 2020 just to name a few.
Start-up secrets for success
Part of the secret of Rosterfy's success has been building strong industry connections and working very closely with early customers to develop a solution that met the needs of workforce managers globally.
"Sometimes it may only take two or three people that become champions of a product to get a business on its way. The right contacts are sometimes all that it takes," said Bennett.
An example of this was the relationship which developed with Andy Newman who became the Director of Workforce at one of the world's leading obstacle race events, Tough Mudder. Tough Mudder was the fourth client of Rosterfy. Andy became critical in building the Rosterfy's early product. Andy subsequently took the Rosterfy solution to his future projects including the NFL SuperBowl, and now the Commonwealth Games in Birmingham in July 2022.
Australian Sports Technologies Network (ASTN) opening doors
Bennett and Shannan supported ASTN's Pre-Accelerator Program – helping the next generation of sports tech start-ups learn from the Rosterfy journey to help fast-track their success. And have also been delegates in several ASTN-led international trade missions.
Bennett says the ASTN has been instrumental in supporting and guiding Rosterfy's journey over the years.
"ASTN continues to be a great sounding board for guidance on strategy, investment and networks. ASTN has also facilitated a lot of great promotional opportunities at conferences, industry showcasing and to government decision-makers," said Bennett.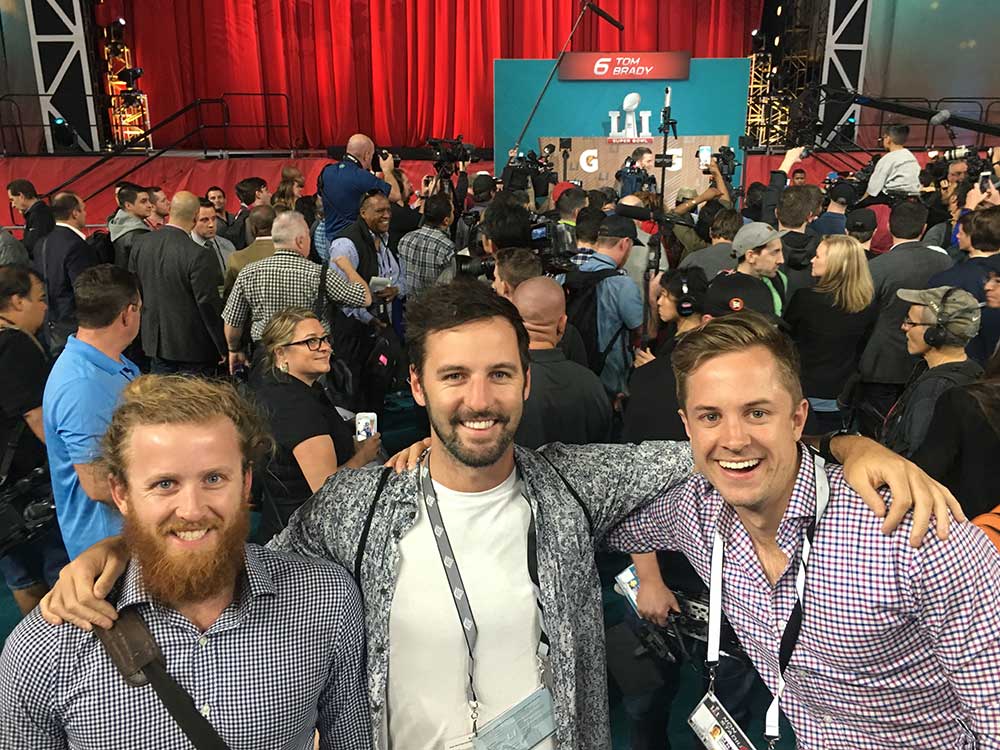 From bootstrapping to winning 'Fast Growth' award
Rosterfy didn't have a typical start-up funding pathway. They bootstrapped for the first three to four years, growing organically through the establishment of a strong customer base before raising $2m in late 2019. This capital raise has helped Rosterfy strengthen their international market development in the US and UK.
Rosterfy confirmed its upward trajectory at the 2019 Australia and New Zealand Sports Technology Awards, where the workforce management platform won the best 'Fast Growth' and 'Sports Technology Management' categories.
"The awards were a great affirmation from the industry of what we were achieving in both the domestic and international markets. It reinforced the confidence and conviction that we had developed a world leading technology solution," said Bennett.
Going above and beyond for clients
On the back of more than 10 years' experience in workforce management of mass workforce programs, Rosterfy will soon be launching 'Rosterfy Connect' which enables organisers to deliver a volunteer legacy program within their community. The Commonwealth Games in Birmingham will use Rosterfy Connect to leverage an engaged volunteer database post-event for other important community and social causes in the region.
The team at Rosterfy continues to work closely with clients on their own journey which has enabled them to intricately understand problems that mass workforce program operators face in efficiently recruiting, training, managing and scheduling significant volunteer workforces.
"We go beyond just providing a world-class technology platform. Because of our unparalleled expertise in large scale workforce management we are often training and educating our customers on what is required, and the future of workforce management. Rosterfy Connect is just one example of this," said Bennett.
For more information visit www.rosterfy.com
Read article: Rosterfy selected as the volunteer management solution for its seventh consecutive Super Bowl