Ida Sports: Levelling the playing field for women with a boot that fits
Date: 3-Oct-2022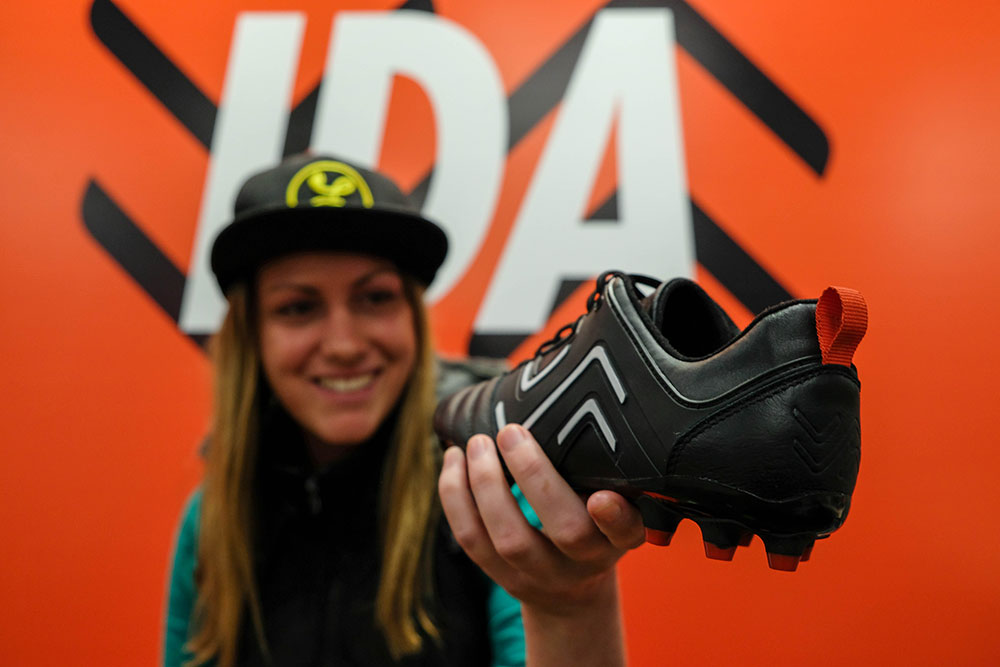 The idea was conceived in 2017 when Laura Youngson, Co-founder of Equal Playing Field – a grassroots, non-profit organisation challenging gender inequality in sport – helped set the Guinness World Record for the highest altitude game of football. The game, at Mt Kilimanjaro in Tanzania, was played by 32 female professional athletes and competitive amateurs from more than 20 countries. Through her conversations with this amazing group of women, Youngson realised they all had one common problem – their football boots.
"I personally found football boots extremely uncomfortable and realised I wasn't alone. There are anatomical differences between male and female feet, and there weren't boots on the market designed specifically for the female form. 'Unisex' just isn't good enough when it comes to effective and functional sports footwear. Further, wearing shoes designed for men puts women at risk for lower limb and feet injuries," said Youngson.
In 2018, a meeting of minds from two of Melbourne's leading entrepreneurship education programs set the ball rolling. Youngson was completing her Masters of Entrepreneurship at the University of Melbourne's Wade Institute, whilst Ben Sandhu was a start-up mentor and lecturer at Royal Melbourne Institute of Technology (RMIT) University.
Sandhu was blown away by Youngson's story and conviction and shared her passion to drive fairness for females in sport – which led to the launch of Ida Sports.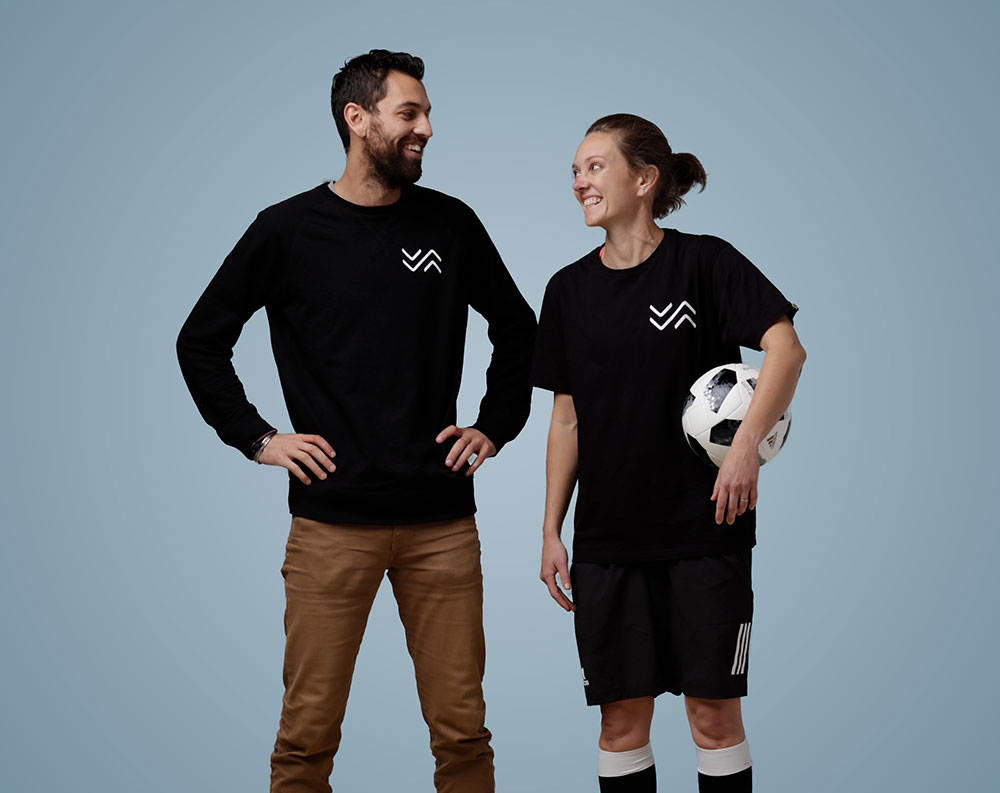 Sole searching – understanding the problem and testing the theory
Although both Sandhu and Youngson had strong entrepreneurial mindsets they weren't subject matter experts. They had no experience in clinical human movement, product design or manufacturing, let alone how to go about making a shoe.
Their tenacity and perseverance drove them to tap into the expertise of specialists across the fields of high-performance sports, physiotherapy and podiatry as well in footwear design and manufacturing.
To test their hypothesis, Ida Sports surveyed more than 800 female players – from elite to grassroots. The research validated their theory that there was a real need for a female-specific football boot.
"The best advice I would give other start-up founders is to do your research. Share your ideas with and ask hard questions of your potential customers. This saved us a lot of time and money as it helped us to identify the real opportunities," said Sandhu.
Obtaining feedback on the prototype's comfort and aesthetic was critical to inform design and helped fast-track the journey to market. The burgeoning women's Australian Rules Football market in Melbourne provided Ida Sports with access to players in both elite and amateur environments.
Tapping into industry programs to drive growth
In August 2018, Ida Sports was selected to join Australian Sports Technologies Network's (ASTN) Accelerator Program. Martin Schlegel, Chair at ASTN, was lead mentor and worked with Youngson and Sandhu, drawing on his experience in advanced materials and product design. "I coached my daughter's junior soccer team and gained first-hand insights into the limited availability of female-specific footwear and apparel for teenage girls and young women. I knew Youngson and Sandhu were onto something," said Schlegel.
"The global consumer sports market is highly competitive and challenging. It's not a market that you enter lightly. ASTN was very keen to bring Ida Sports into its Accelerator Program. Youngson and Sandhu are very talented, they had confidence and a strong conviction in the opportunity which we loved. If anyone was going to have a crack at this market and succeed, it would be the team at Ida Sports," concluded Schlegel.
Both Sandhu and Youngson recognised an opportunity to propel their business forward by tapping into a strong network of sportstech entrepreneurs and industry leaders. "Participating in the ASTN Accelerator program gave us the confidence that we were on the right path. Martin's expertise across sportstech, materials and design has been an invaluable resource for us," said Sandhu.
Ida Sports has developed boots for the outdoor football market as well as the indoor (futsal) market. The custom outsoles of Ida Sports' footwear cater to the small differences that exist between men's and women's feet focused on eliminating preventable pain points such as blisters, black toes, and pinching from too narrow of a fit.
Ida Sports also recently announced that it was selected to join Trailblazer Venture Studio's first ever cohort – a collaboration between Billie Jean King Enterprises, Elysian Park Ventures, the Los Angeles Dodgers, and R/GA Ventures that is committed to providing unmatched industry access, insight, and strategic advantages to selected companies that are putting women leaders, athletes, and fans first.
"Trailblazer Venture Studio partners with entrepreneurs focused exclusively on women's sport. The team has an incredible track record in sports investments and industry connections, and they will be an integral partner for our future growth. We are very excited about what can be achieved," said Youngson.
Empowering women in sport
Ida Sports now grown to have a team of over 10 talented footwear designers, marketing experts, and operations talent. Ida Sports is focussed on growing the Australian and US market, whilst activating entry into the UK market.
Ida Sports boots are now worn by players in both Australia's top women's league, the W-League, and the Australian rules football league (AFLW).
Ida Sports has a partnership with Dicks Sporting Goods, America's largest sporting goods retailer and has a presence in 10 targeted stores with plans to grow to 30 stores in 2022.
"We have made a great start in empowering female football players and want to be a brand synonymous with women's football globally. We also have plans to move into other sports that have considered women's footwear an afterthought. Addressing gender inequality in sport will always be at the heart of Ida Sports and we want to enable women to perform at their best across all sports," concluded Sandhu.
To find out more about Ida Sports visit www.idasports.com.au