ActiveXchange: Turning disparate data into actionable insights for Australia's health, fitness and wellbeing industry
Date: 3-Feb-2023
James Ellender, CEO of ActiveXchange, has been in the sports industry for over 20 years, working for some of the largest leisure operators across Australia and New Zealand. He utilised the benefits of ActiveXchange as a client before joining the company.
"Working in the sports and fitness sector, I grew increasingly frustrated by the lack of evidence behind decisions. I observed a continual mismatch of facilities and programs offered that weren't meeting community needs. I felt we were missing opportunities and weren't making the most of funds," said Ellender.
Data security is of critical importance to prevent identity fraud and theft so historically the majority of sports data points had been closely guarded, locked in silos and fragmented. This held the industry back and resulted in business strategists entering markets and tailoring services based on very vague 'finger-in-the-air' evaluations of what might work.
In Australia, a quarter of children are obese , and two thirds of adults are overweight so it's more important than ever to tap into innovative solutions that work towards addressing the health problems that are common in our society.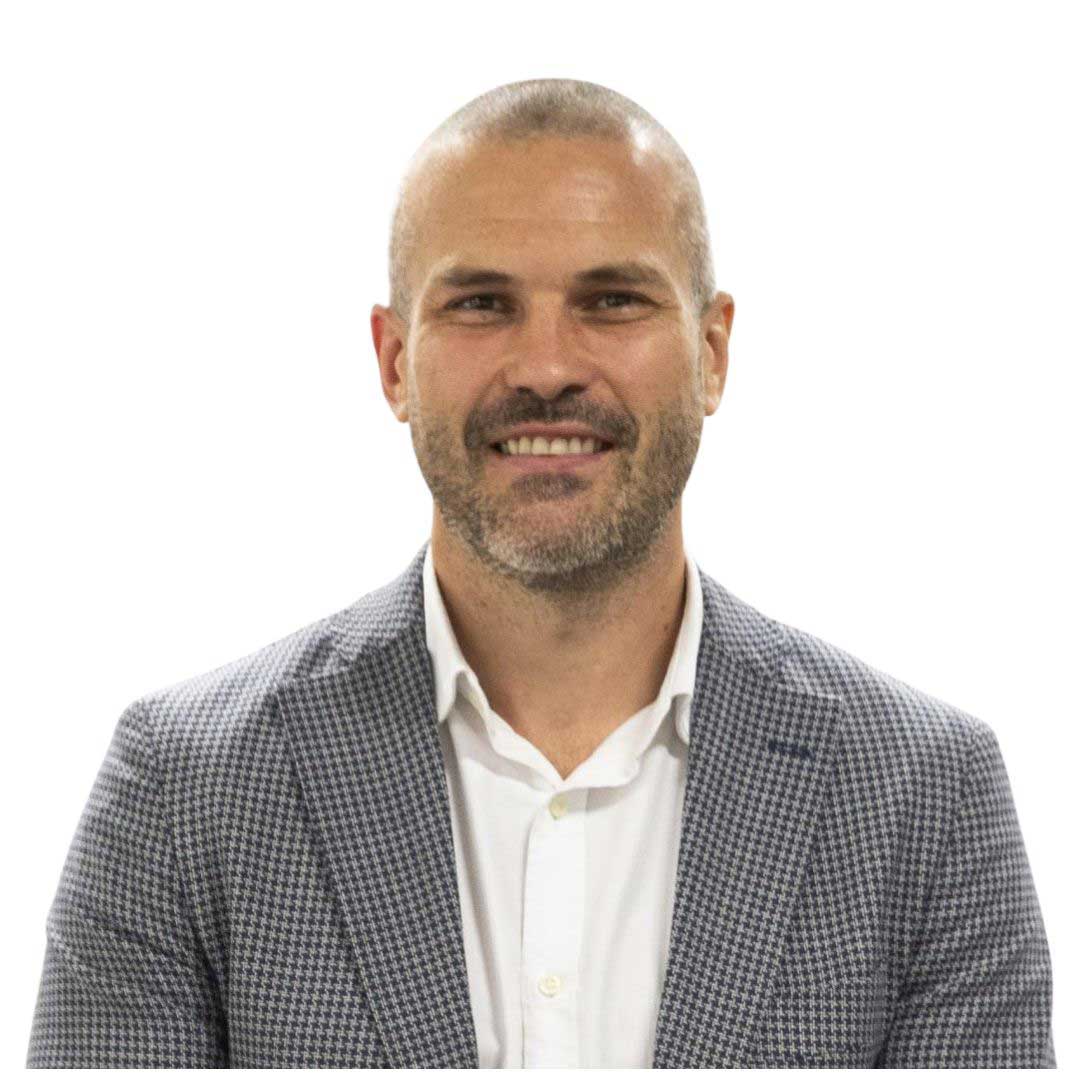 Data is knowledge, knowledge is power to make better decisions
Founded in Australia in 2018, ActiveXchange's goal is to positively influence the active and healthy lives of people globally. It sought to breakdown silos and securely bring relevant data into one platform. By tapping into member and player technology systems, then organising the information into interactive dashboards, the business provides an industry-wide ecosystem.
"Gaining access to data relies on trust as well as ensuring rigorous processes to ensure that trust isn't breached. ActiveXchange moves information safely and securely to protect identity. Data security is our single most important priority at all times," said Ellender.
"ActiveXchange's 'SportsEye Network' empowers sports businesses to influence government decision-making. Our technology harnesses complex data thereby informing effective and relevant policy and strategy to improve community health."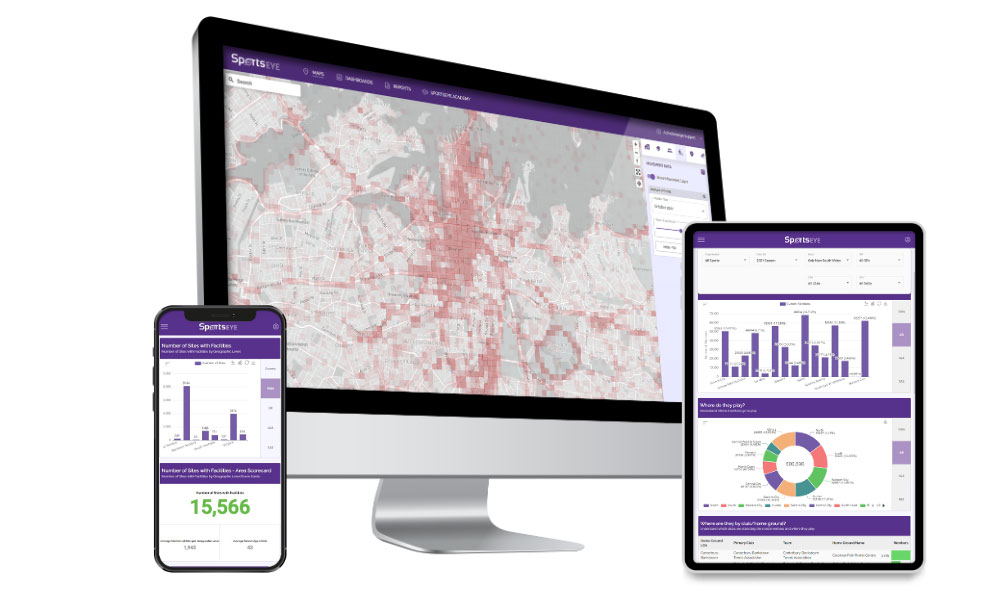 Future gazing to leverage greatest opportunities
ActiveXchange's easy to understand platform outlines evidence-based projections and trends which show predictive growth opportunities, such as likely membership demographic, to point to the optimal facility or program.
ActiveXchange has partnered with KPMG to develop a model that quantifies the social value contribution, as well as the monetary cost, certain decisions could have on a community. It takes into consideration factors like exercise preventing chronic diseases, which incur costs down the track that could have been prevented.
"Data could show that a community would benefit most from a health and wellbeing centre as opposed to a traditional swimming pool. Getting this decision right potentially saves millions of wasted funds going to a pool that would have been under utilised resulting in, not only loss of revenue, but an increase in acute and chronic health conditions as a result of community inactivity," said Ellender.
Getting the balance right between athletic fitness and general wellbeing
ActiveXchange doesn't just capture sports and gym data but also analyses an array of demographic data looking into individual communities' general activity. ActiveXchange has created an index for risk of inactivity, right down to the smallest population groups, to identify those most at risk.
"We are trying to, at the click of a button, determine how active or inactive a community is on any given street, and then look at the causes of this and how it could be related to infrastructure or access to programs that would meet their health needs. It's not all about making sure everyone is doing 30 minutes rigorous exercise a day, for some areas we want to pave the way to ensure everyone it is simply getting up in the morning," Ellender said.
"We're focussed on arming our clients with the best information to help them determine the right balance of fitness and wellbeing offerings, and the most effective mechanisms to encourage differing communities to make positive health changes. These holy grail insights are what get me up in the morning but keep me up at night."
Australian Sports Technologies Network gives technical know-how to ActiveXchange
When Ellender took on the role of CEO, he recognised he was a 'sports industry guy' - passionate about the sector but he needed the business know-how to take ActiveXchange to the next level. He contacted Australian Sports Technologies Network (ASTN) and was immediately impressed with the support he was provided driving him to join as a member and taking part in the ASTN start-up accelerator program.
"Suddenly I was in a room with other founders and business leaders who were having the same sleepless nights as I was. ASTN helped me identify what we needed to focus on to scale and succeed," said Ellender.
"I was teamed up with a mentor who had been there before, had the time to listen and could sit back and provide very tangible guidance was ideal. No doubt there have and will continue to be fork in the road moments and we all need a sounding board," added Ellender.
Experienced sports technology advisor, John O'Connor was appointed as James' mentor in the Program.
"James was able to clearly layout the challenges in both the business model and the surrounding governance structures that come with territory of building to significant commercial scale a significant business with international stakeholders and markets. I continue to look forward to seeing the rapid progress that ActiveXchange is bound to make and the positive impact on people's lives and well-being," said O'Connor.
Fit for purpose and poised to go the distance
ActiveXchange is constantly looking at how to add more data points, to get more value from the platform It is a multi-award-winning data company with a growing team of 25 passionate data, tech and client success specialists servicing over 300 sports clients in three global regions.
Having been set up in Australia in 2018, ActiveXchange's business intelligence platform and related data and technology products and services continue to develop rapidly, helping to connect community recreation venues, sports and government as part of a shared digital ecosystem.
The fitness and wellbeing industry is constantly evolving. ActiveXchange provides key tools that will help direct the next phase and drive more positive outcomes for communities and encourage more people to become more active, more often.
For more information on ActiveXchange visit https://activexchange.org/