776BC: Next level performance apparel bespoke for rowers using biomechanics
Date: 23-Mar-2023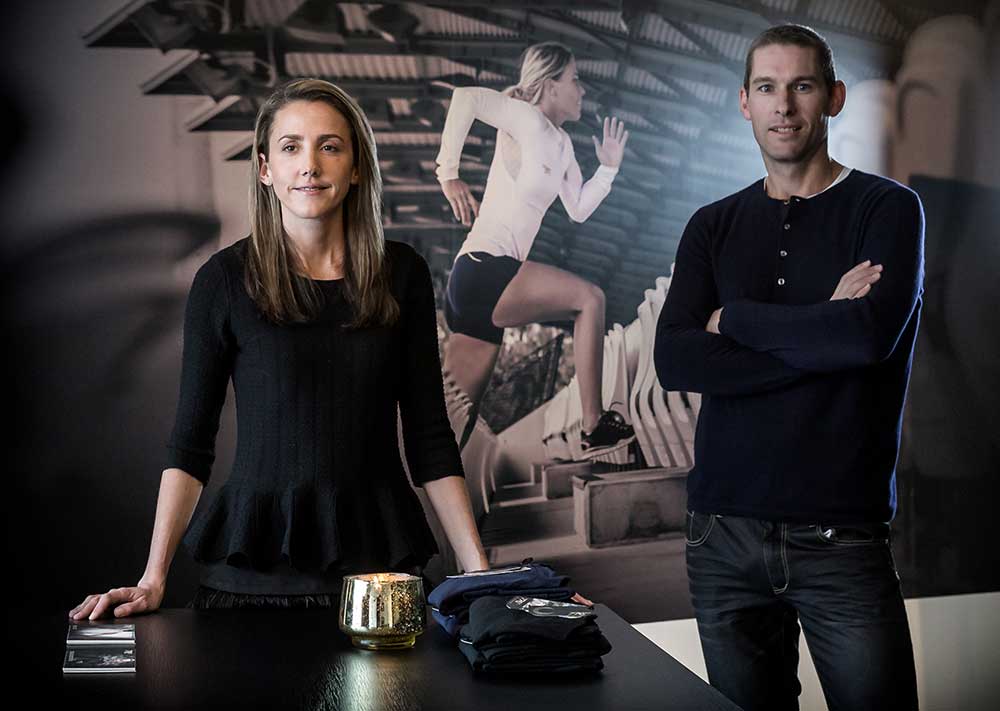 Cam McKenzie-McHarg is a veteran of the Australian Rowing Team, having rowed with them for 11 years and is a two-time Olympian, as well as a silver medallist at the Beijing Games. McKenzie-McHarg went on to be a board member of Rowing Australia for four years. As a result of his experience, McKenzie-McHarg collected a raft of insights into the global rowing industry from both an athletic and business perspective.
"Despite the Australian Rowing Team being one of the world's best, during my tenure as an experienced athlete and world-competitive rower, I grew increasingly frustrated by the quality of the apparel available to us, let alone the rest of the rowing community," said Cam McKenzie-McHarg, Global CEO & Co-Founder, 776BC.
"The fabrics didn't stretch in the right directions so were inhibiting our movement, and we found ourselves often having to 're-adjust' to be comfortable. The fabrics weren't breathable, and the wrong type of threads were being used in the stitching, so we had to literally break the shoulder stitching to get into the London Olympic rowing race suits," added McKenzie-McHarg.
In 2015, McKenzie-McHarg and his co-founder and wife Kate, set out to develop a new range of performance apparel, designed specifically for rowing and paddle sports, as well as gym and cross training activities these athletes incorporate into their programs.
The Olympic Games is the pinnacle global event that the world's greatest athletes aspire to reach, and the year the Games first began, 776BC, inspired the name of this innovative performance apparel range.
Designed and tested by rowers, for rowers
The founders of 776BC were adamant the products they created would match the level of thought, tenacity, rigour and 'world best' mentality that athletes apply to their own preparations.
"The next generation of rowers deserved something better, whether they are Olympians, aspiring athletes or recreational rowers. We are unique in that we bring a true athlete's perspective to product innovation. We're also in a privileged position to be able to attain input and feedback on the design and performance of our apparel from some of the world's best rowers and paddlers. The 776BC performance apparel range has been designed and tested by rowers, for rowers," said McKenzie-McHarg.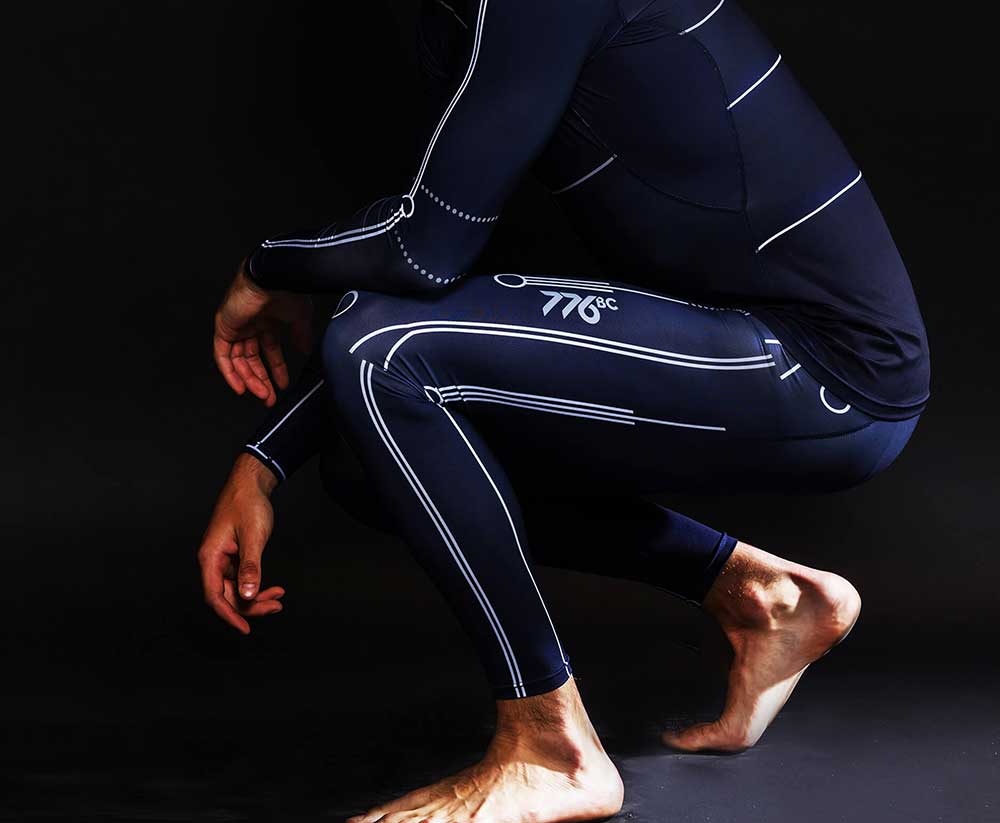 Biomechanics for quality and consistency of movement
Biomechanics is the study of human movement including the interaction between the participant and equipment. It uses techniques to enhance sport performance and reduce injury. The 776BC 'MOTION' range incorporates unique biomechanical and anatomical markings - carefully placed lines and points into the apparel design - to provide athletes and coaches with visual references to identify and analyse muscular and joint movements to improve techniques.
"Consistency in bio-mechanical movement form is integral to performance in rowing, and the 'MOTION' range provides a new way to assess this form that we never had in the past. For coaches, the visual cues aid real-time movement and technique assessment, increasing effectiveness and improving feedback. For athletes it improves learning and understanding of their form and technique, which results in better quality and consistency of movement."
The gains go beyond movement analytics. 776BC has utilised fabrics and details that truly perform in race and training conditions, developing apparel that moves seamlessly with the body to ensure the athlete feels supported, not hindered, by the garment.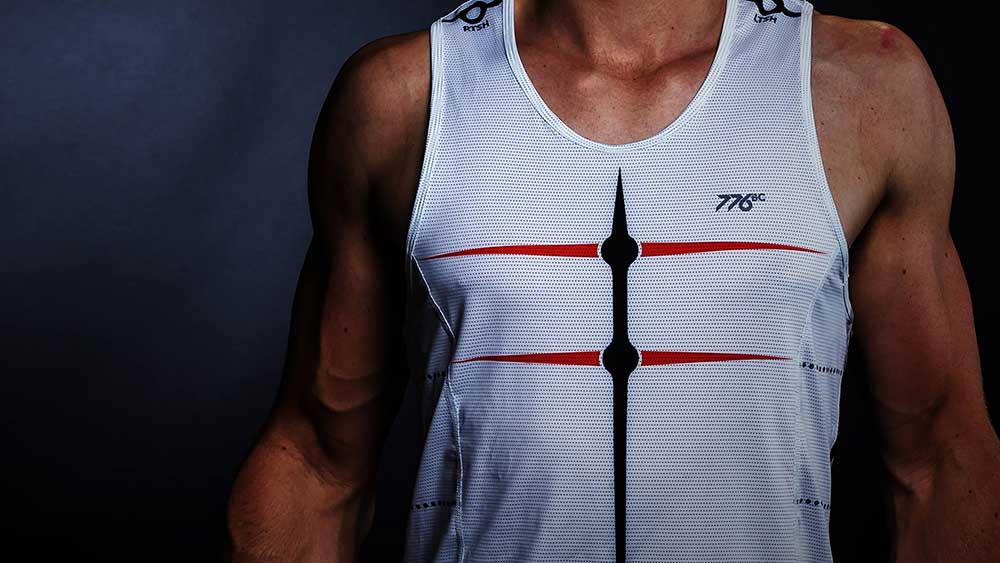 Building connections through ASTN
McKenzie-McHarg has been actively involved with Australian Sports Technologies Network (ASTN) since 2016. In the first-year he attended the ASTN Trade Mission to the USA with 15 other Australian sportstech companies. He then completed the University of California (LA) Global Access Program which assisted in formulating 776BC's US market entry plans with the sponsored support of ASTN.
"Through ASTN, I have met so many like-minded sportstech founders who are on a similar journey to me, with similar challenges and opportunities. Building these connections has been invaluable and we have learnt so much from each other. ASTN also taught me a lot about the US sports market including key entry points and how to approach such an enormous market," said McKenzie-McHarg.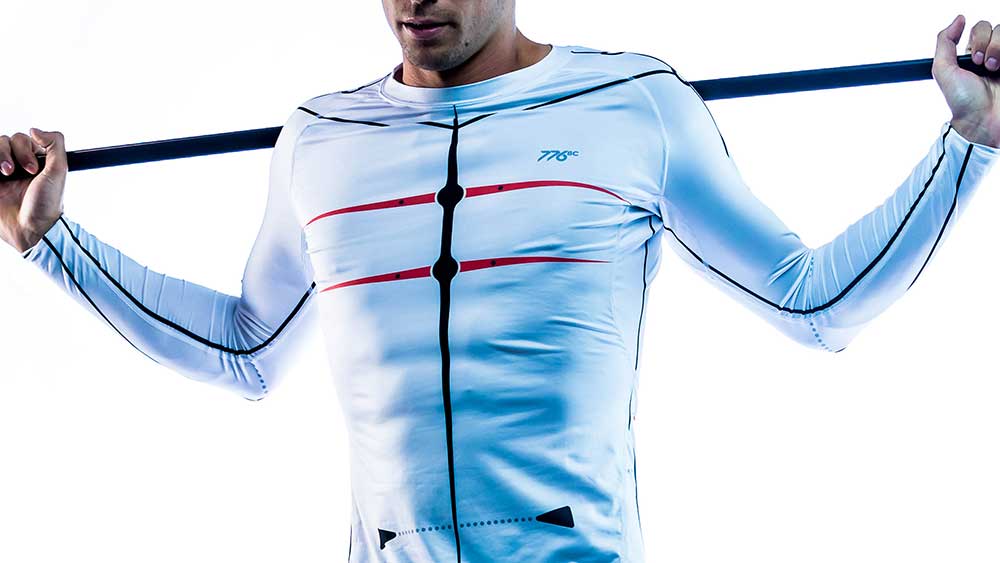 Going for gold for Rowing and beyond
776BC products are currently used by leading teams, institutes and programs worldwide. 776BC has built partnerships with Rowing Australia, New Zealand Rowing and United States Rowing. The business has grown to 15 staff with efforts now focussed on scaling and building a business development team to support US and UK expansion.
Rowing and Paddle remain beachhead markets for 776BC. In recent years the indoor rowing market has grown to 100+times larger than the on-water rowing market and is booming in the US and Europe. The paddle market is five to six times larger than rowing.
776BC's success in rowing has also led to other sports taking notice of the business, particularly where biomechanical movement assessment is important. Recently 776BC has worked with partners in Major League Baseball, the Professional Golf Association and Cricket Australia as well as US track and field athletes.
"Whether you want to be a successful athlete or entrepreneur, there are some mirroring qualities that you need to possess. Resilience to be able to handle the challenges that inevitably come your way, belief in your ability to out-work the next competitor, patience and sheer grit. Having an athlete mindset has been incredibly beneficial when navigating the ups and downs of a start-up."
"We are incredibly proud to have developed the number one product in our category, but we won't stop trying to identify areas for improvement and will continually strive to be better to one day become a truly global brand," concluded McKenzie-McHarg.
For more information on 776BC please visit https://www.776bc.com/